How can our IoT platform help?
Want to build the new IoT device for the existing project or create the whole IoT system from scratch? Let's find out how our IoT hardware platform can help you.
2Smart is a platform that will allow you to create a custom IoT product design and firmware using a ready-made library from basic solutions. Also, this project helps to launch the finished product on the market and establish communications with users.
Using the 2smart constructor with an intuitive graphical interface, you can build your first IoT device in just half an hour, without a microcontroller and knowledge of programming languages. For this, you can use our knowledge base. With the 2smart platform, you can also create updates and even change the firmware.
2smart solves all issues and challenges related to testing. In particular, there is a special environment where you can optimize your product if it doesn't meet the technical specifications drawn up in advance. With the 2smart platform, you can learn how to monetize your product.
Find out more about this solution on our website. Now we propose to consider several case studies that were implemented through our platform.
Custom ACS development
One of our clients was a cottage business owner who needed a custom ACS to organize access control for staff and residents.
In particular, it was required to create a compact Plug and Play controller for controlling electric locks and electric drives. The client also needed a scalable cloud access control system with the ability to work on isolated servers and a web interface to configure cloud access control.
For the prototype, an ESP32 with a built-in Wi-Fi module was chosen. As for the firmware, our specialists picked Arduino IDE instead of the native one. This approach was due to the simpler testing procedure inherent in the Arduino IDE.
As a result, after five months of productive work, we launched compact ACS controllers with wireless data transmission along with a web application for administering access control to the system. Three months later, the product became commercial, and the customer launched mass production of controllers.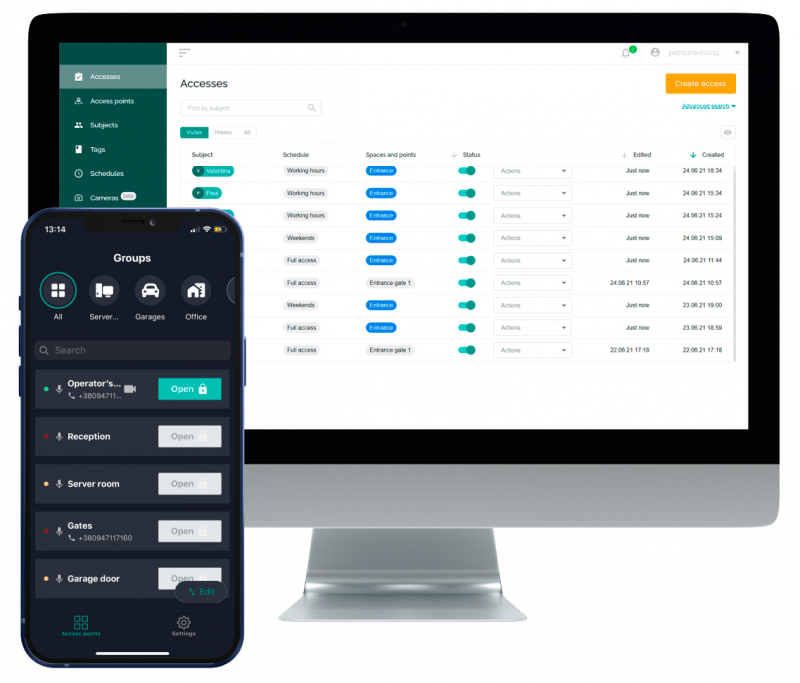 Industrial heat pumps enhancement
One of our clients asked us to develop a user-friendly interface for the remote configuration of heat pumps. The client also needed tools for remote collection and storage of telemetry data.
At the time of contacting us, there was already a working product on the market, which, however, was quite difficult to use. That is why, after talking with the client, we decided to connect heat pumps to 2Smart Cloud.
As a result, the functionality of the existing solution was extended with the tools needed for remote connection to heat pumps, data collection, and integration of these devices with a mobile application to manage their functionality.
Thus, the client achieved the business goals with minimal time and financial costs, improving the functionality of an existing product, simplifying its firmware using our documentation and SDK, and reducing support and maintenance costs.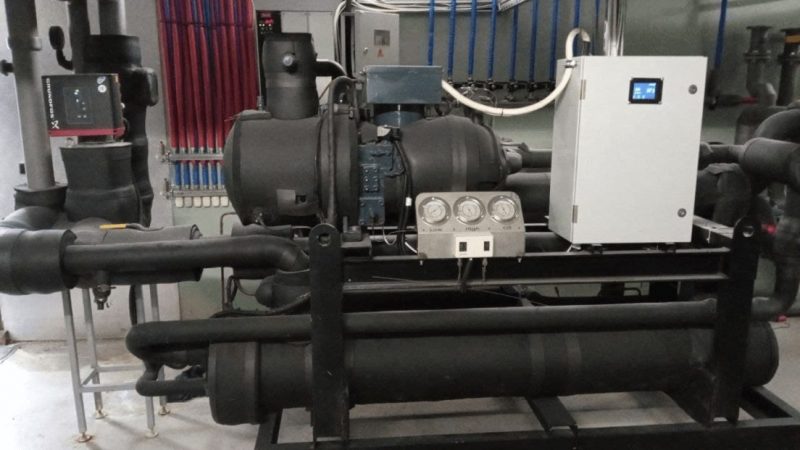 Conclusion
IoT-based solutions, being a set of devices with sensors that can collect and send information, solve various problems with the help of special software, and be managed remotely and centrally, always have to be "sharpened" for each project individually.
That's why it is so important to find for your project not just specialists who will be engaged in building the Internet of Things devices, but those who will take into account absolutely all the aspects that we have listed above. Only in this way will you be able to ensure the maximum return on your financial investment and achieve long-term business goals. If you are looking for IoT device development experts, just be confident: you have already found them. Contact us in any convenient way to discuss your business idea and find out more details about building IoT devices.
FAQ
Now we propose to find out the most frequent questions that may arise when developing an Internet of Things product.
Which examples of IoT devices can I use in my project?
It all depends on what your IoT application will be used for. For example, you can use sensors, lights, alarms, heart rate monitors, pedometers, respiration rate trackers, movement trackers, and so on. To understand what devices your project needs, it's better for you to contact the experts.
How to create an IoT device solution?
To build an IoT device solution, you need to figure out three aspects: what kind of hardware will be in your project, what communication protocols will be involved, and what cloud IoT platform will be chosen as the basis.
What are the peculiarities of IoT product development?
Unlike traditional software development, in this case, you also have to create IoT devices. In addition, such hardware often has a much more primitive design than PCs and mobile devices and therefore requires a special IoT approach to the development process.