Objective statistics show that it's still too early to say goodbye to desktops in 2023. According to Statcounter GlobalStats, by the end of 2022, the market share of mobile devices worldwide was about 60%, and that of desktop computers was about 40%. At the same time, with a deeper dive, it turns out that the higher the GDP per capita in the region, the greater the market share of desktop devices. Here at 2Smart, we keep this in mind when we think about ways to manage IoT devices that will be convenient for our users. Although our priority is to create the best mobile application for cloud device management, we have provided two ways to control them using a desktop browser.
Two Ways to Manage IoT Devices Using a Desktop Computer
Of course, when we talk about managing cloud devices using a browser, we are not necessarily talking only about desktop computers. The methods described below work OK on mobile devices but make much less sense. You can install the 2Smart Cloud mobile application on your smartphone or tablet; this will be the best option in most cases. Not only you but also other people can use the mobile application to manage your 2Smart Cloud devices if you set up shared access for them.
The device management methods described below are relevant both for devices under the 2Smart Cloud brand and for products that are created as part of enterprise IoT device management solutions.
Method one: sharing by link
The sharing functionality in 2Smart Cloud does not have to be used to share your device with someone else. You can use the link access, described in detail in this manual, for yourself. This method is in addition to the classic sharing in the mobile app.
Just set up sharing by link for the selected 2Smart Cloud device and specify which widgets will be available in the browser. Open the link you will get in the app in your desktop browser and enjoy!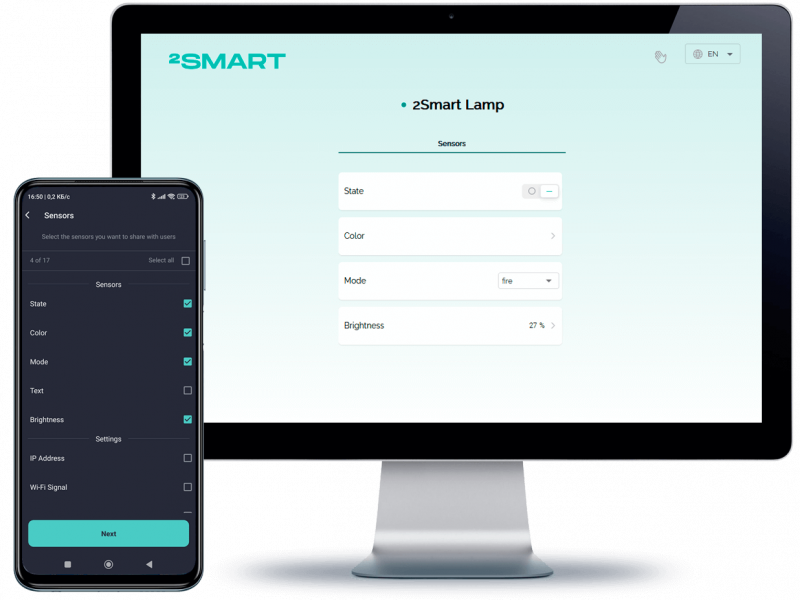 This is a handy option for those who spend a lot of time in front of their desktop or laptop screen. You don't need to reach for your phone and launch the 2Smart Cloud app to turn on your device or switch its mode. All you have to do is change your browser tab.
The interface of the web application for managing the device generally follows the interface of the mobile application. In the browser window, you can see familiar widgets with familiar functionality. The device responds to commands from the web application as quickly as if you were using a smartphone.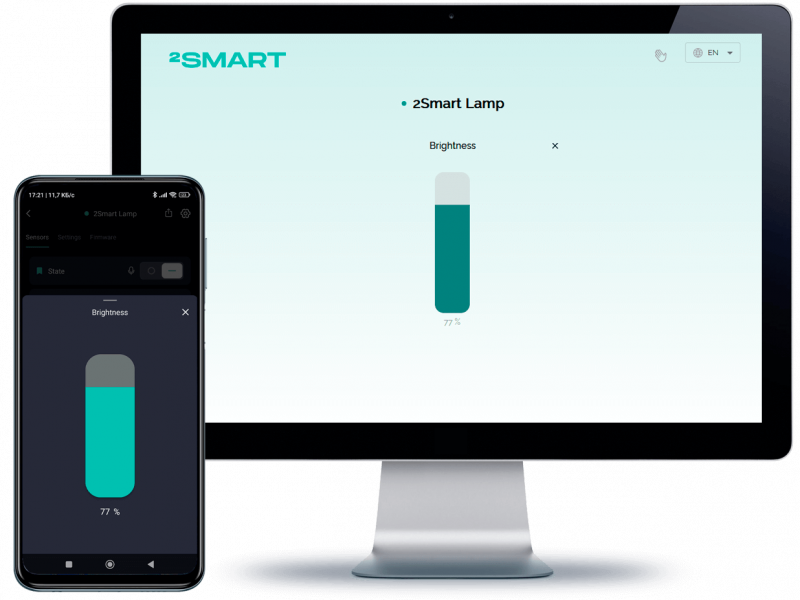 Method two: secret link for 2Smart Cloud users
The method described above has only one drawback – it is suitable for managing your one device. You cannot share multiple devices at the same time, and you need to create links to access each one separately. This means numerous open tabs in the browser, which is completely unacceptable.
To solve this problem, you can use a secret link that we have never shared before: https://cloud.2smart.com/remote-devices-control/devices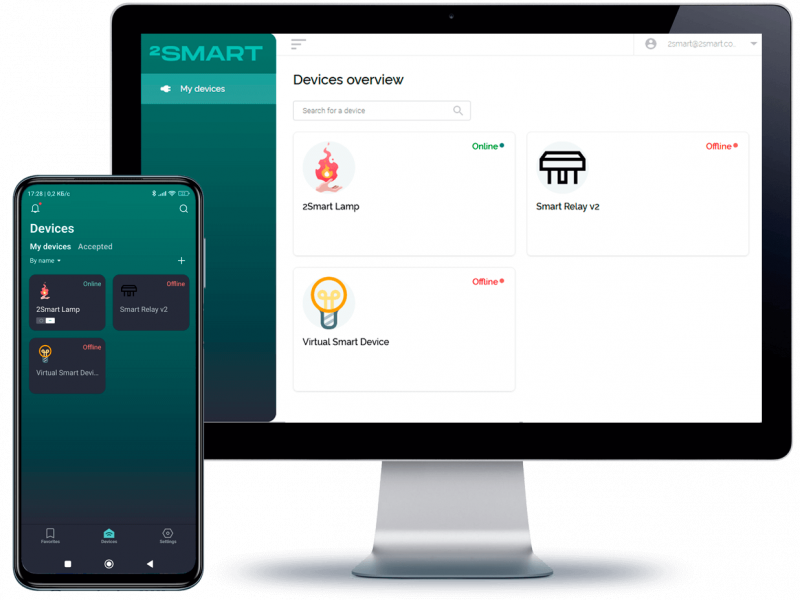 Follow this link, log in to the 2Smart Cloud platform with your mobile app username and password, and you will have access to a complete list of your devices! Select the one you want to manage right now, and you will have access to the same interface as in the mobile application.
By the way, when using this link, you access all widgets and tabs with widgets configured by the device manufacturer for the mobile app. This is another difference from sharing by link, where you can set up a limited list of available widgets.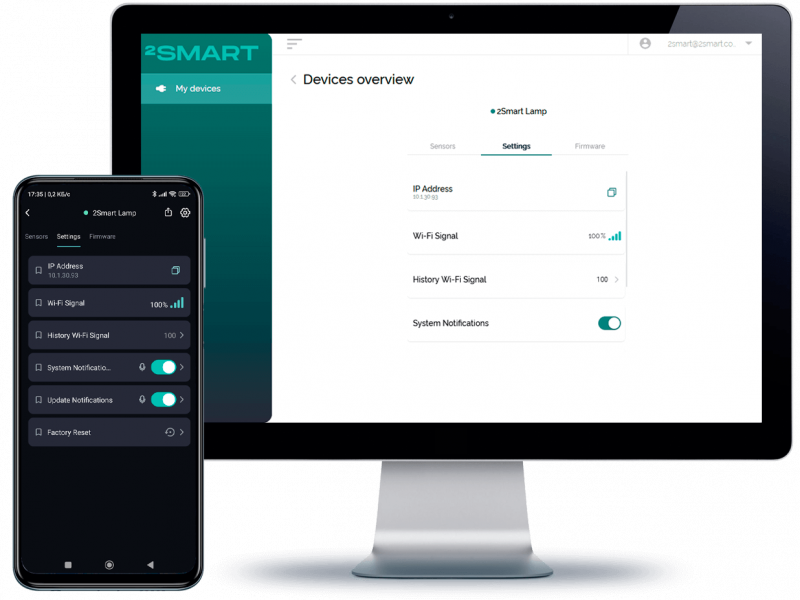 Try 2Smart cloud software for your ideas and utilize any of the above methods to manage your devices using a desktop browser. We are sure you will appreciate how convenient they are if you spend a lot of time working at a computer or laptop!