Highlights at a glance
Support for Ukrainian localization on the platform and mobile app
Now you can select the Ukrainian language in the interface of the developer platform and mobile app.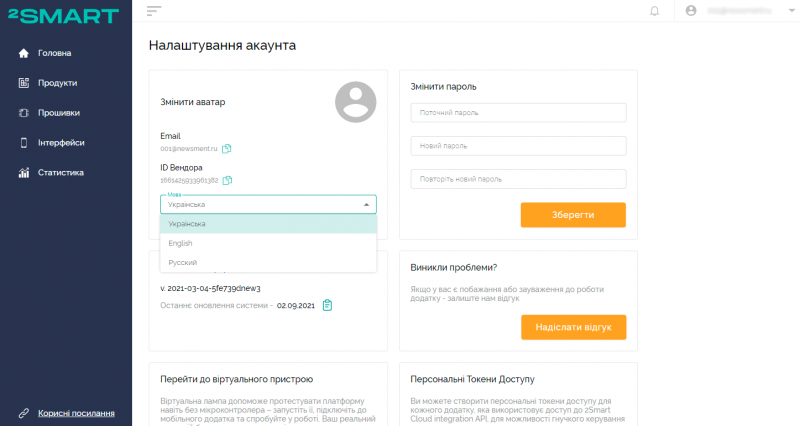 Device vendors can also localize the interface of their products for Ukrainian-speaking users.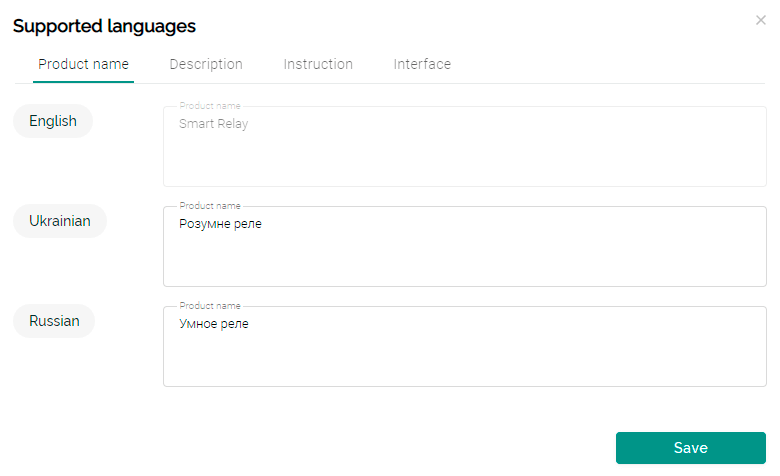 Automation with IFTTT applets
2Smart Cloud is now featured in the IFTTT online automation platform services catalog. This means that you can set up automation scenarios, or applets, in which activating the 2Smart Cloud device's sensor can be a trigger or an action.
Read more on how to use IFTTT with 2Smart Cloud on our blog.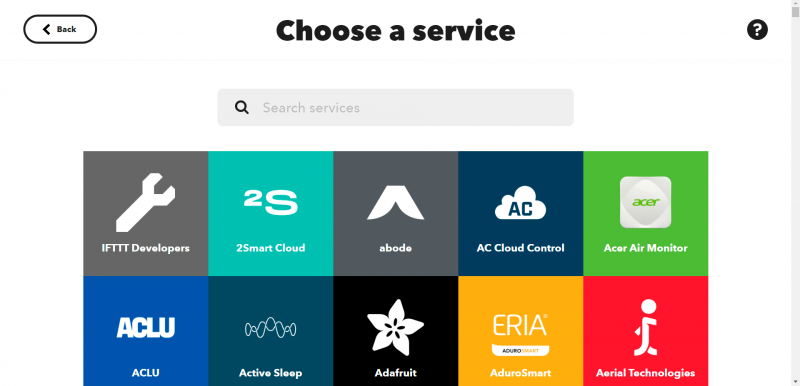 The quick pairing of the device with the mobile app using a QR code
Pairing the device with the mobile app becomes more effortless. Product developers can generate a QR code with the device's WI-Fi hotspot credentials. When pairing, customers will not need to open their smartphone settings to connect to this hotspot. It is enough to scan the QR code, which the developer can place on the packaging, the device body, or in the attached instructions.
Quick device sharing
Now there is a quick sharing button on the screen of any device in the 2Smart Cloud mobile app. Use it to grant access to this device to other users by link or email without going to the Settings tab of the mobile application.
Deleting a received access
Now you can delete the access shared with you by another user. However, you can still temporarily hide accepted devices without removing access.
New Map widget for viewing location
The new Map widget is available in the 2Smart Cloud mobile app and its emulator in the developer's dashboard. When you click on the "Open Map" button, a third-party application is launched – in the examples below, these are Google Maps and the built-in Maps application on an iPhone.
Number widget updated
We have improved the historical sensor state data display using the Number widget. This widget has become even more convenient to use.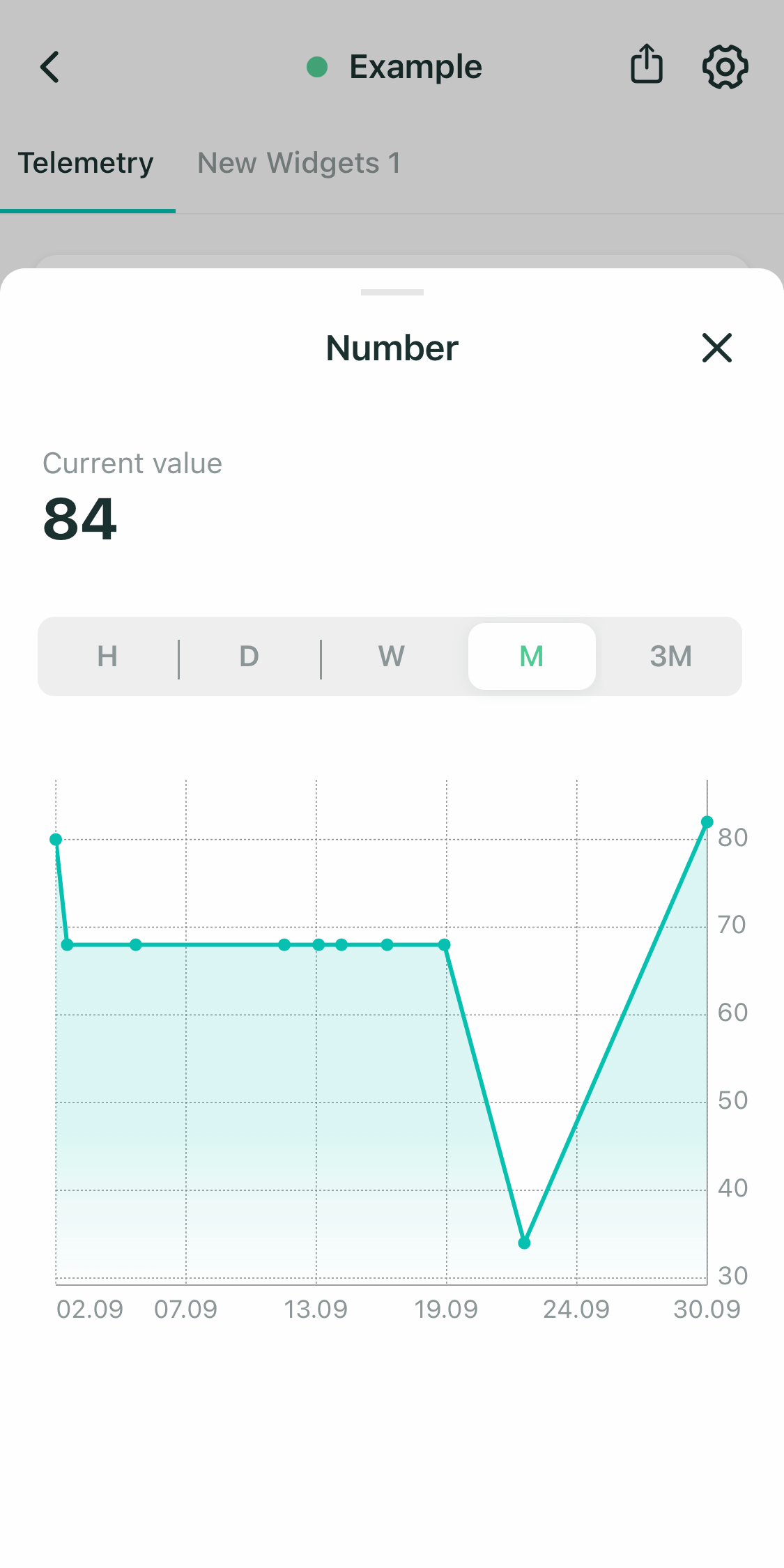 For more information about the usefulness of the Number widget, see the following article: How to track changes in air temperature and other parameters on a graph in a mobile application.
New Telegram bot with built-in web interface
In addition to the classic Telegram bot 2Smart Cloud, with which you can manage your devices, we are launching another one. The new Telegram bot has a built-in web interface that resembles the interface of a mobile application and allows you to control devices using visual widgets.