Highlights at a glance
Notifications from devices in WhatsApp messenger
Now you can duplicate notifications from the 2Smart Cloud mobile application to the WhatsApp messenger. Use a chat with the 2Smart Cloud bot to receive personal notifications, or add the bot to a group so that all participants receive notifications.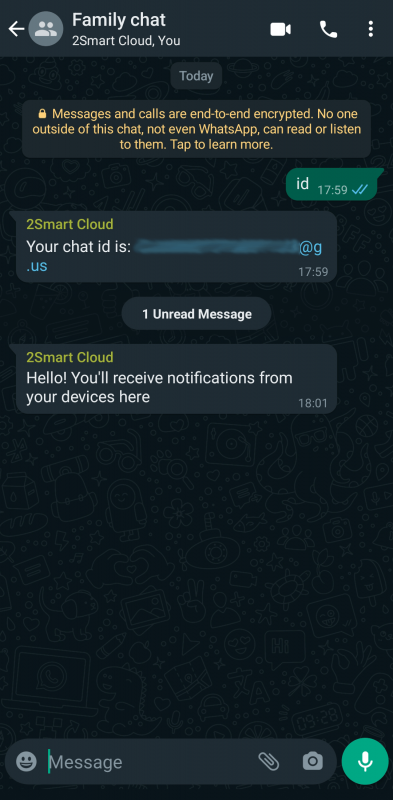 Read the instructions at the link for more info on how to set up duplication of notifications to WhatsApp.
As a reminder, you also have access to a similar integration with Slack and Telegram messengers.
Historical data of boolean sensors in the vendor panel and mobile application
End users of 2Smart Cloud devices now have access to the history of changes in the state of boolean sensors. If necessary, you can check in which periods the device or its separate sensor was on and when it was off.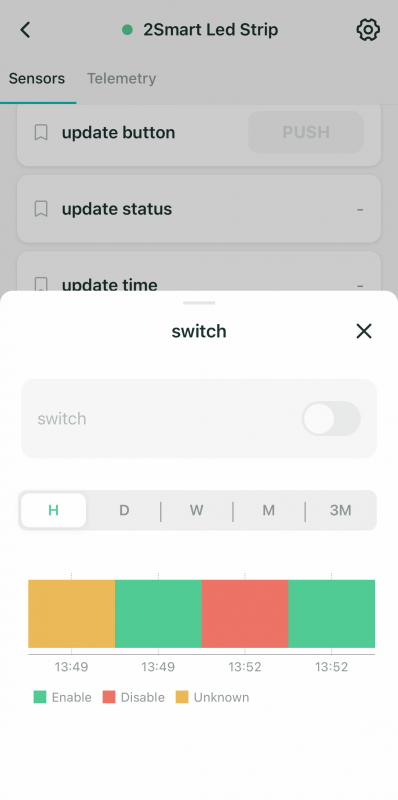 The same functionality also works in the vendor panel, where the application emulator displays actual data on the history of changing the values of the boolean sensor.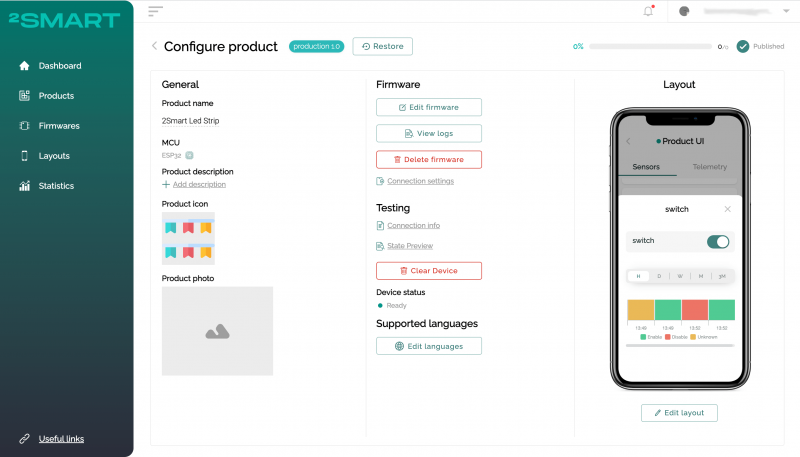 New mobile app widget: Enum list
A new widget for the 2Smart Cloud mobile application displays a list of device operation modes in a modal window. Device developers can use it instead of the classic dropdown list available in the List widget.
IFTTT integration based on the device status (online/offline)
New Triggers for the 2Smart Cloud IFTTT service allow you to configure integration based on the device's status: online or offline. You can launch any Action on this Trigger – for example, sending email notifications.