Main updates
The ability for users to create products and manage ready-made devices within one account
This update allows you to use a single developer and end-user account. This feature makes it easier for developers to test a new product since the test device is automatically displayed in the mobile app. The mobile application Sandbox mode that existed before is no longer used.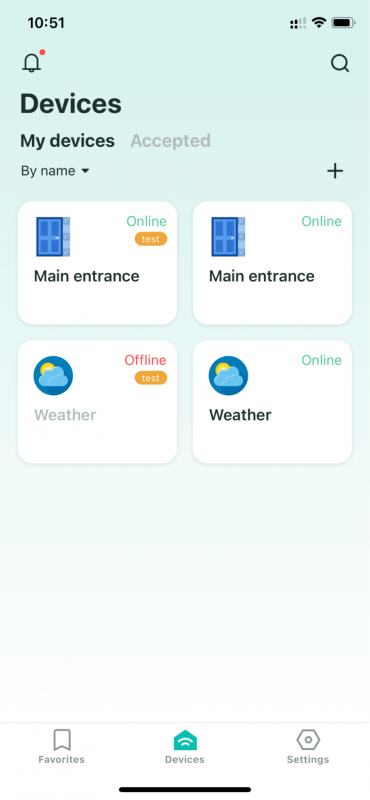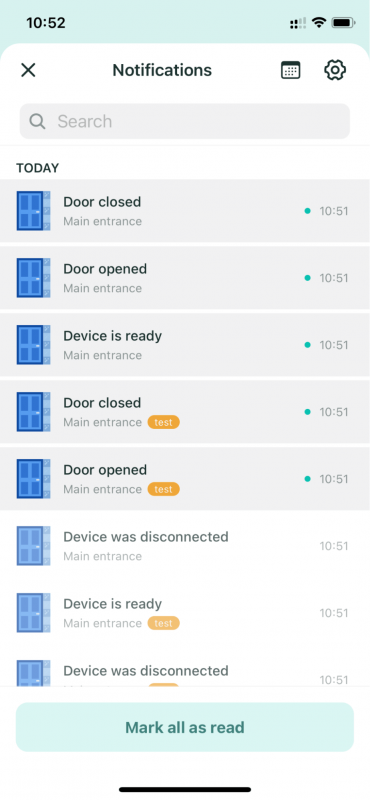 Read more about a single account at this link.
Favorite widgets grouping
Now the 2Smart Cloud mobile app users can create groups for their favorite widgets. You can use groups to sort widgets as conveniently as possible on the main screen of the mobile app.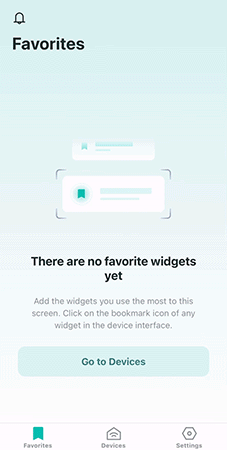 Read more about the functionality of favorite widgets and their grouping in this manual.
Sharing by link via other applications
It is now possible to quickly and simply send a sharing link using other mobile applications installed on the device.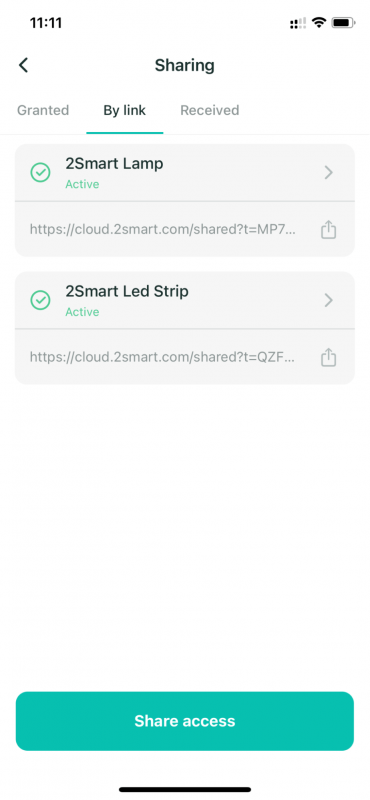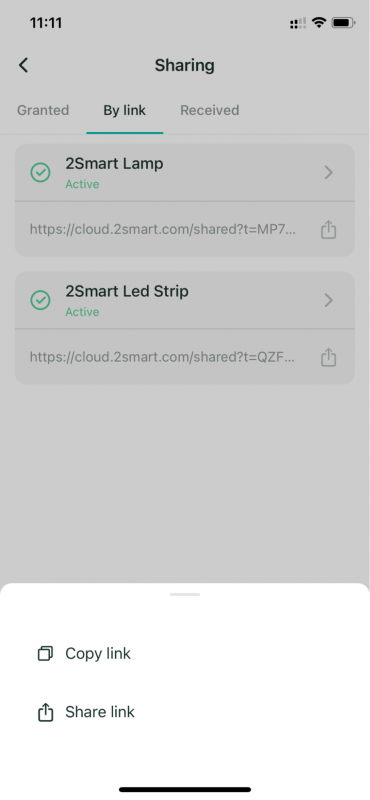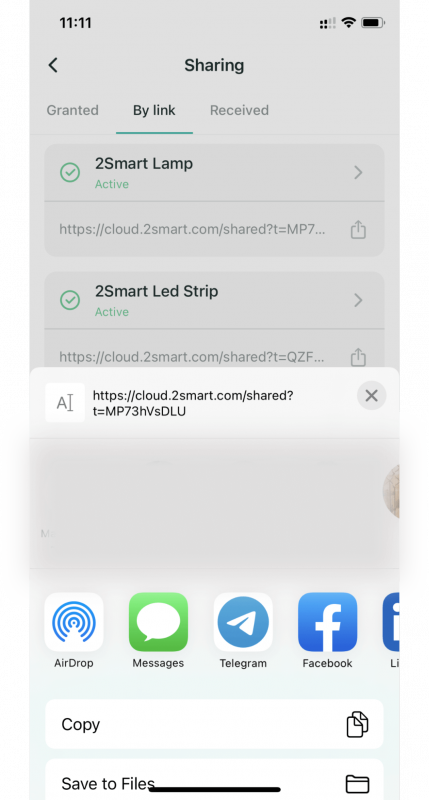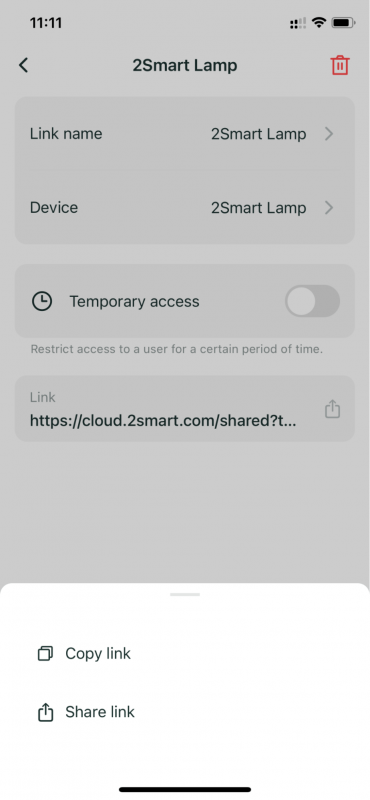 Read more about sharing by the link in this manual.
Choosing options in selects via Telegram bot
2Smart Cloud Telegram bot now supports the List widget control. The bot user can select a value on a list of options created using this widget for a mobile application.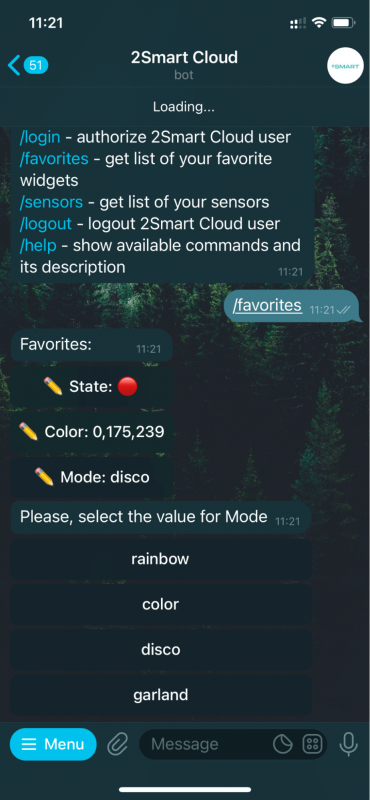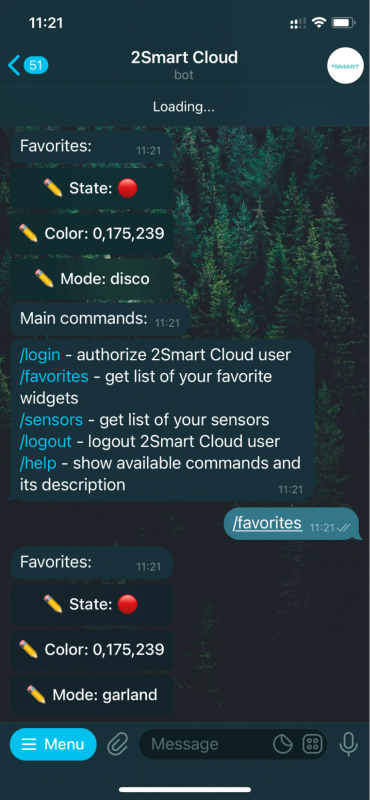 Read the description of all the widgets of the mobile application here.
Read the instructions for the Telegram bot at this link.
Choosing colors via Telegram bot