Companies
Another fundamental abstraction on the platform is the Company. The Company unites Users. The Company does not necessarily have to have a legal or natural person. Super Admin or Administrator with the appropriate permissions can create "Companies" on the platform.
There are no restrictions on the maximum number of Companies on the platform.
The number of Users in each Company is not limited; however, each User can have only one Role in a particular Company.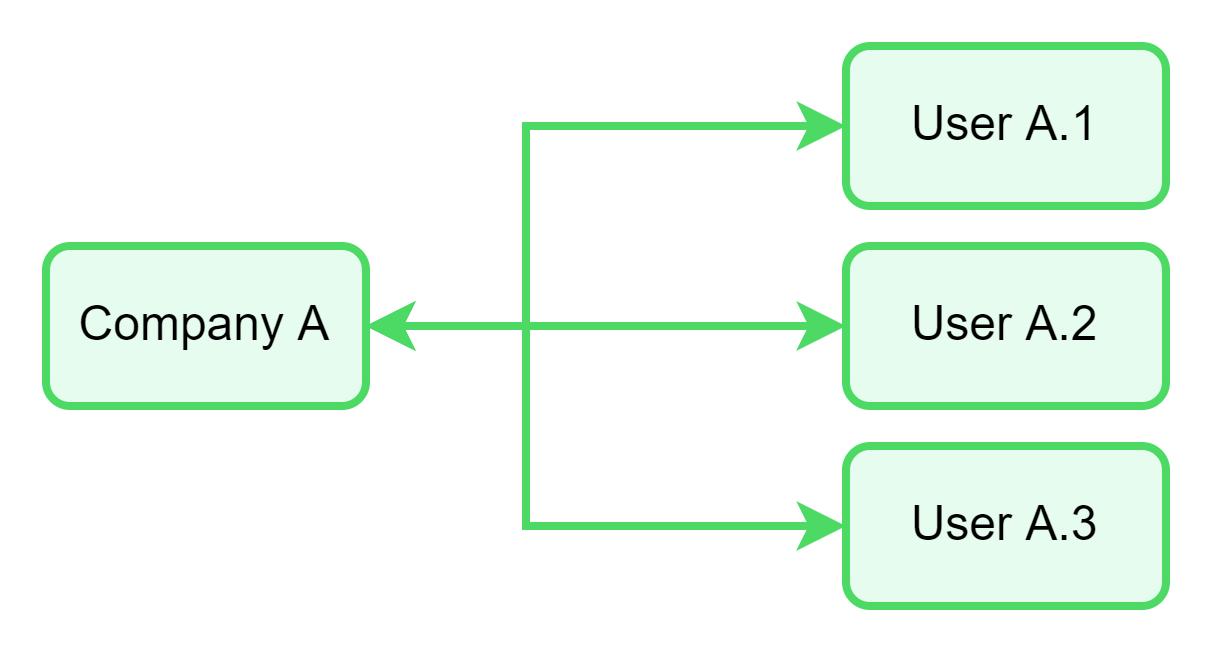 Description of practical interaction with Companies on the platform in the section: ""Companies" page".
Companies nesting
The platform supports a nested Company structure. The number of nesting levels is limited to seven. That is, no more than six levels can be created below the Main Company.
The number of Companies within one level except the highest is not limited. That is, Companies in the top six levels can create any number of subsidiaries.
The communication structure of Companies is tree-like: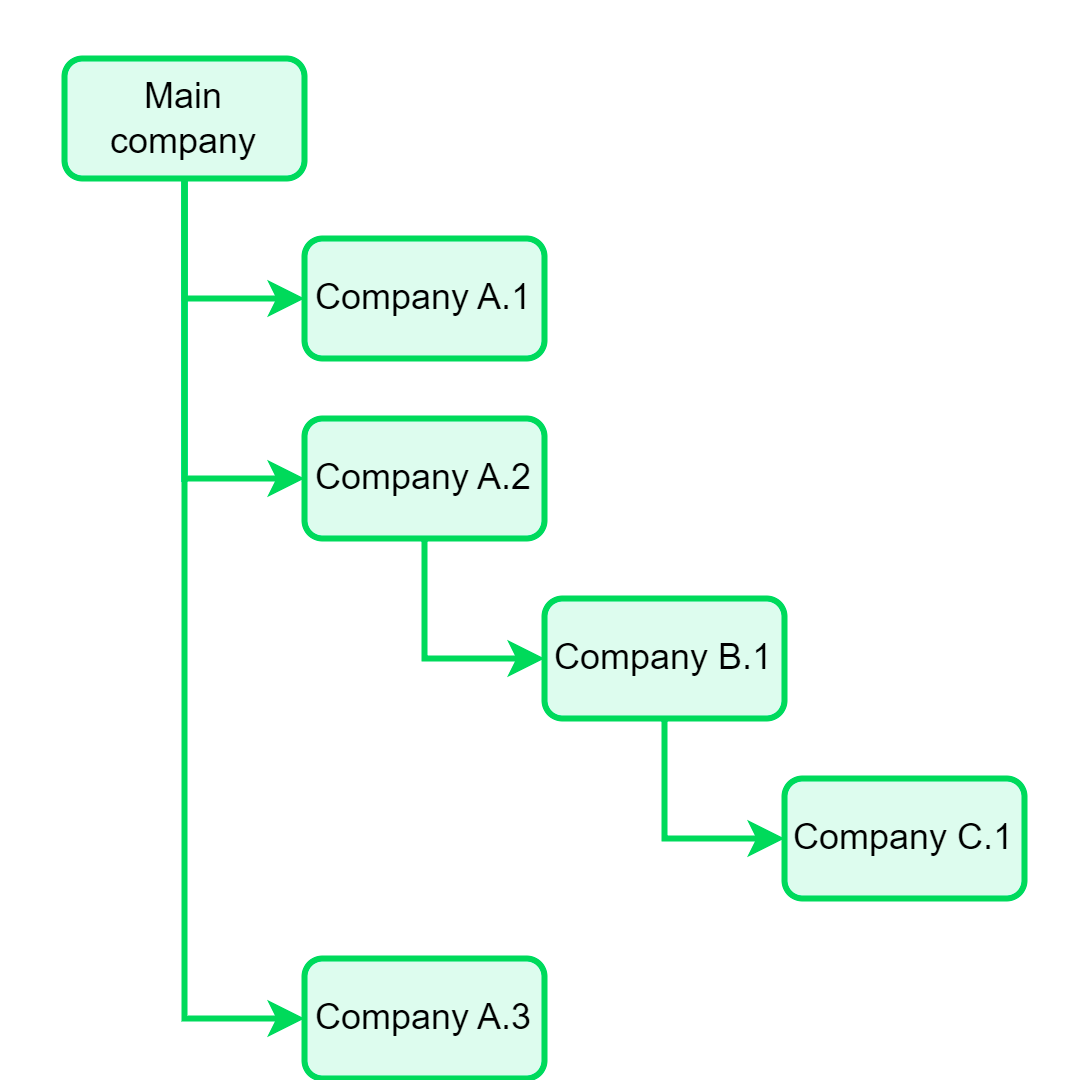 Main Company
The Main Company is created on the platform by default. All other Companies will be at lower levels and nesting into the Main.
If the User does not specify a Company when registering, they will be included in the Main Company by default.
It is impossible to create a User on the platform without a Company.