"My devices" page
The "My devices" section displays a list of devices to which the account owner has access as their end user. The User can use this admin panel page to manage their devices via the browser without using the mobile application.
The User's devices are displayed on the screen as cards with the name, product icon, and current availability status. The search field lets the User quickly find the desired device in the list by its name.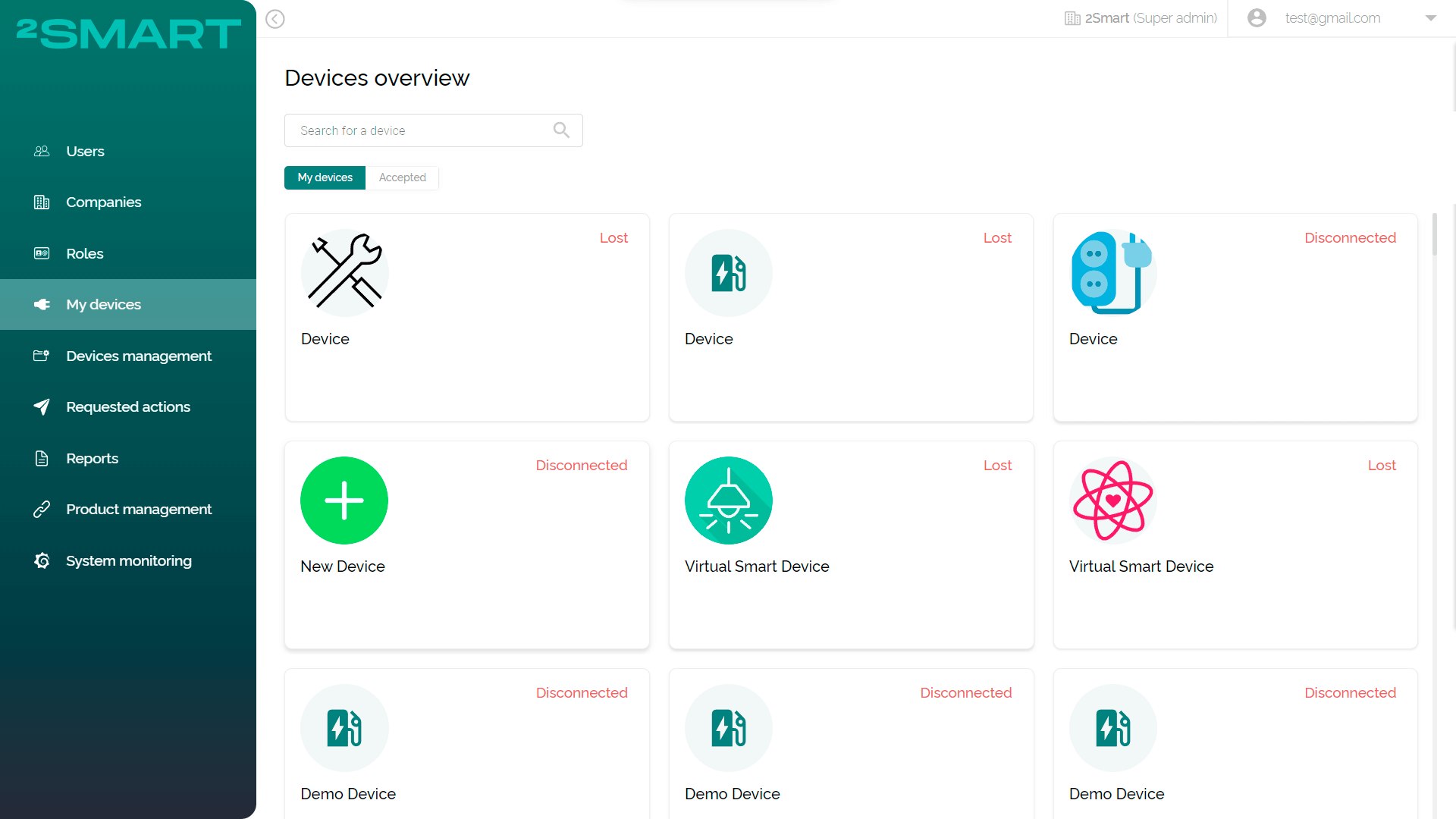 The User's own devices and those shared with them by others are displayed in separate tabs. To navigate between tabs, use the "My devices / Accepted" switch.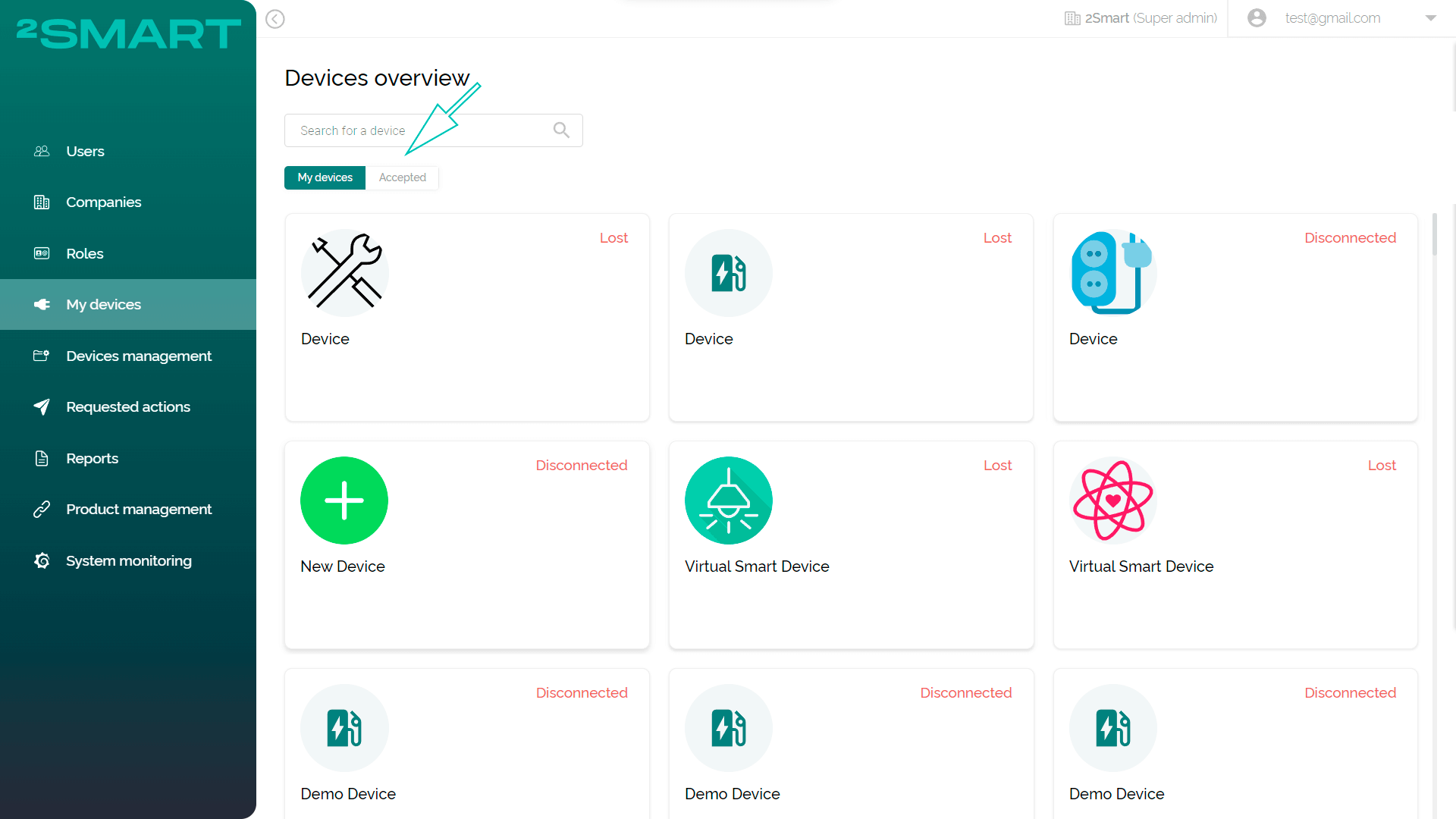 By clicking on the device card, the User can access an interactive mobile application emulator to control the device. The emulator interface completely duplicates the interface of the mobile application for managing this device - it contains the same tabs with the same widgets for controlling the device's functions and receiving its telemetry.