Local device control
This feature allows mobile users to manage devices locally without pairing. To do that, go to "Settings" and turn on the "Local control" toggle. Please note that for this function to work, your smartphone must be connected to the same Wi-Fi network as the device or to the hotspot that the device has launched. Also, you should allow an app access to local networks.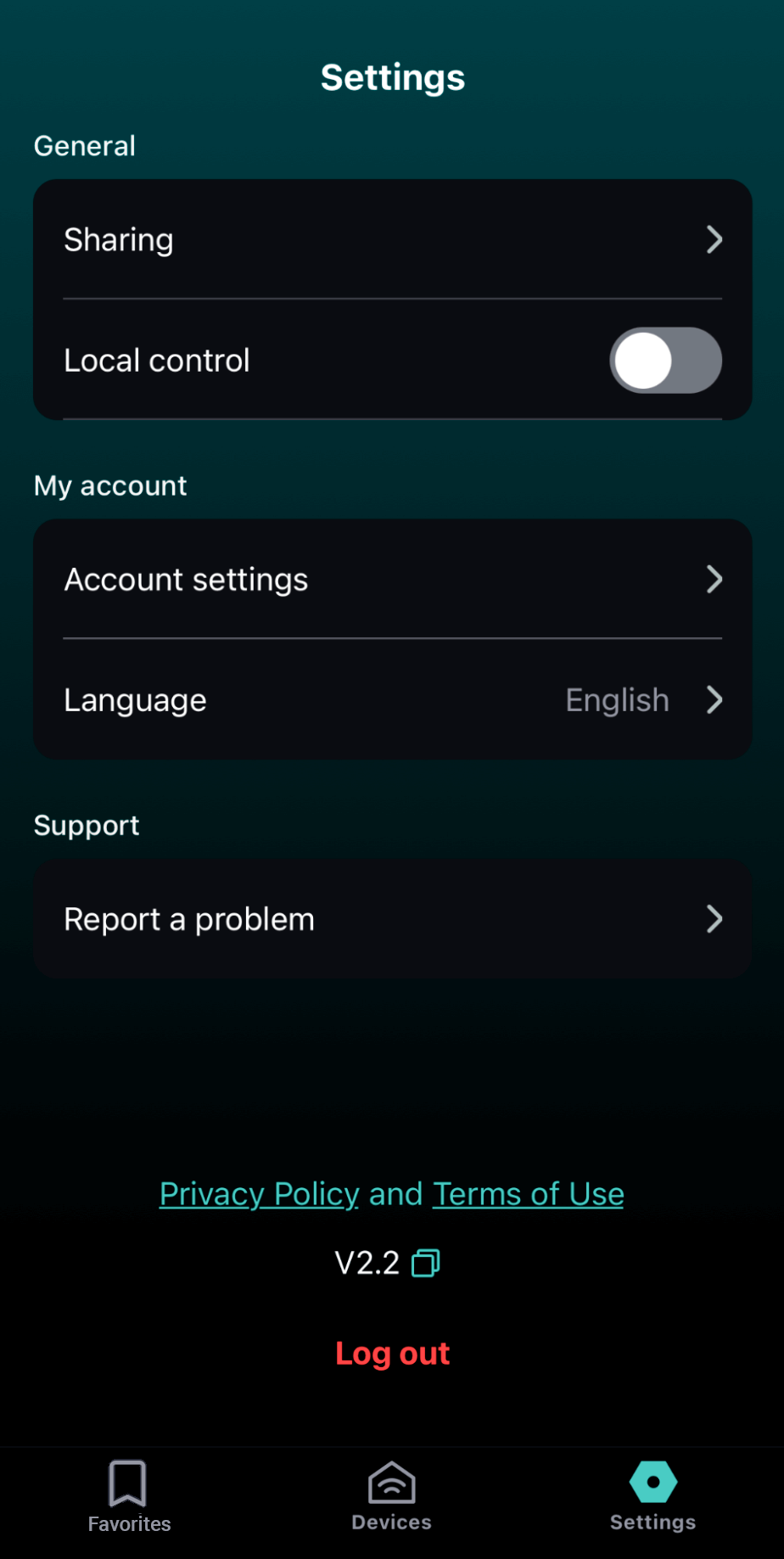 When the toggle is turned on, you see the "Local devices" section. Fall into it and scan the network for a list of available devices.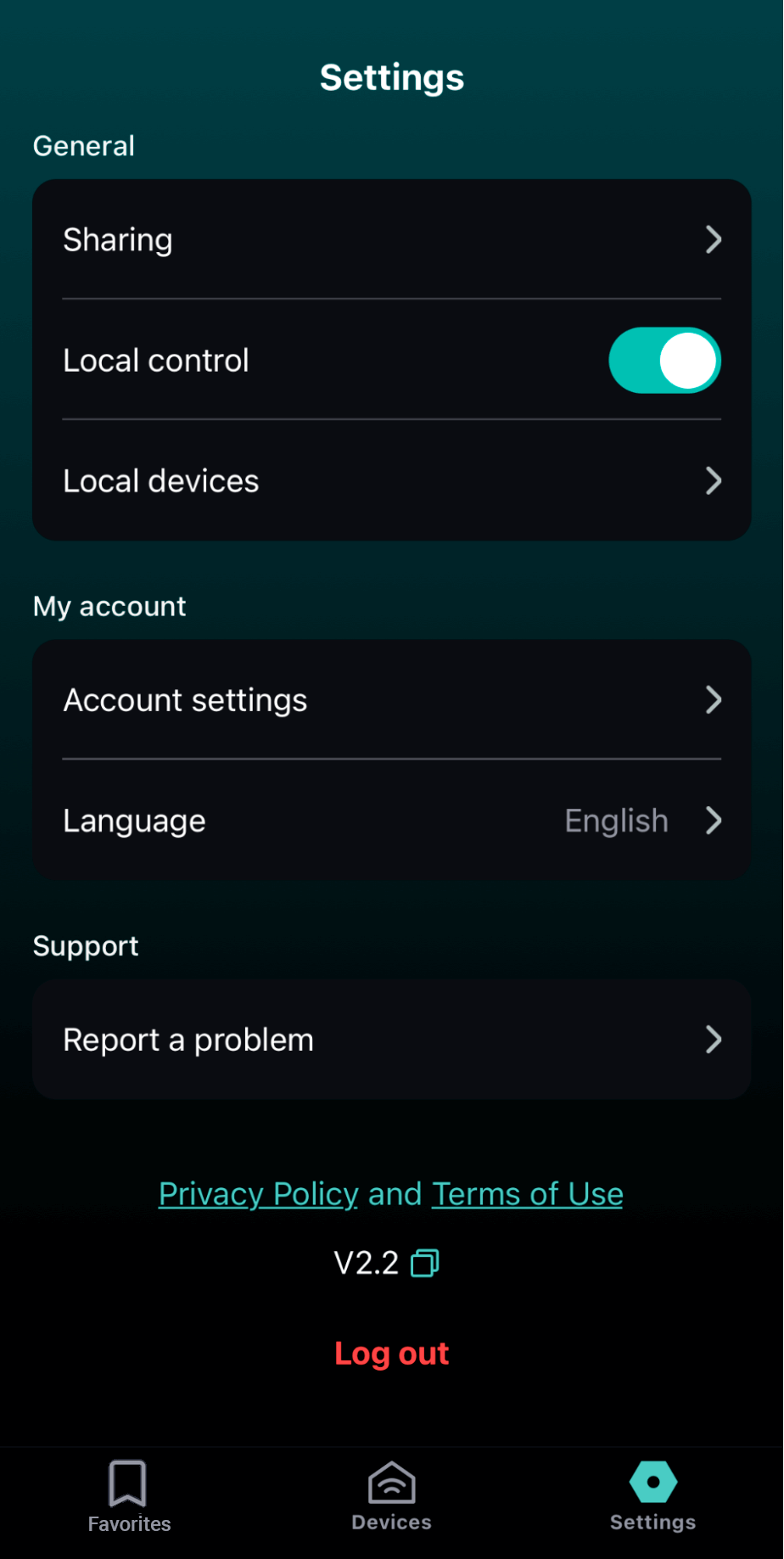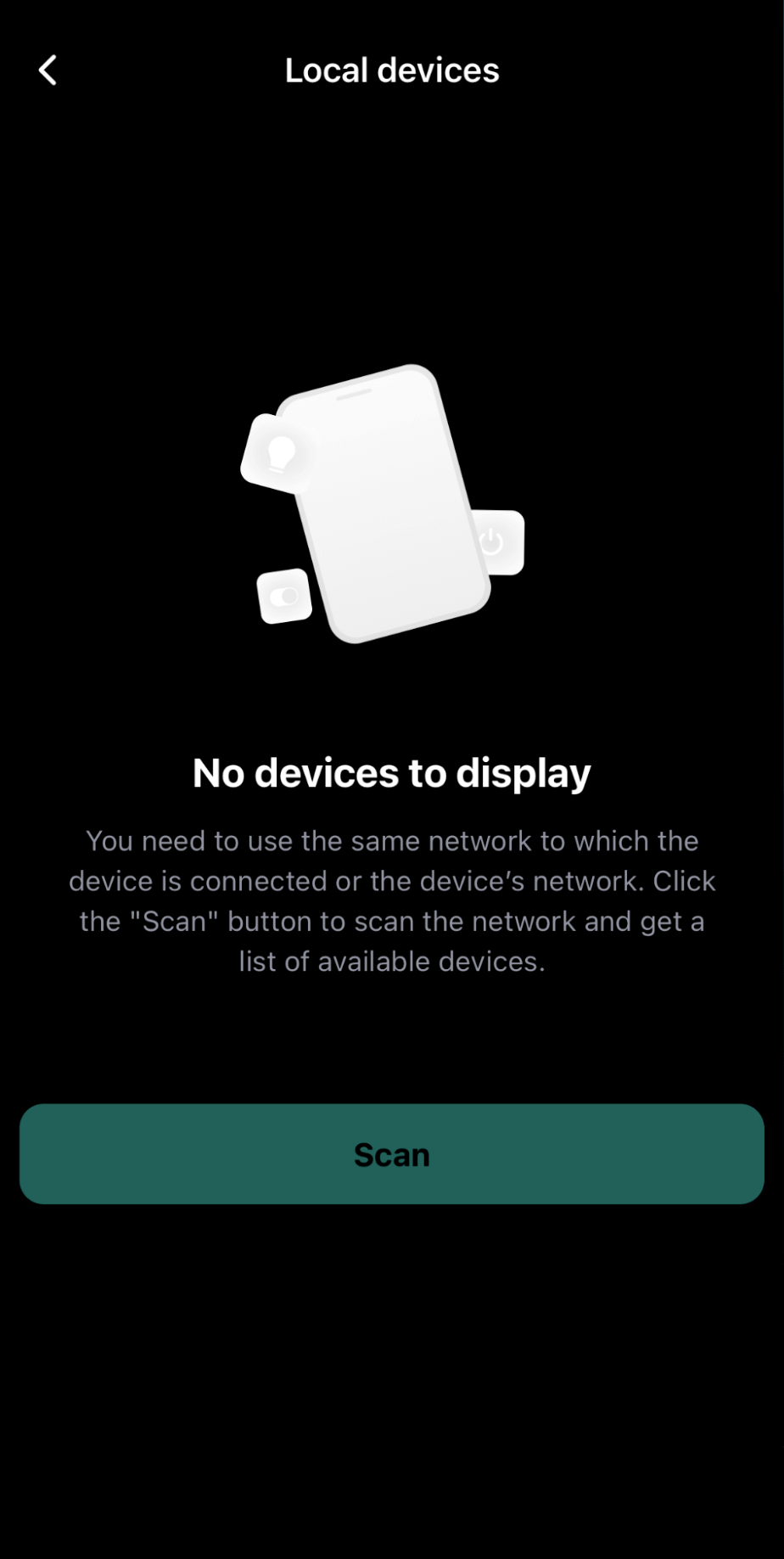 Each device is shown as a card with a device id, device name, and local domain. You can get access to the device web interface via the local domain.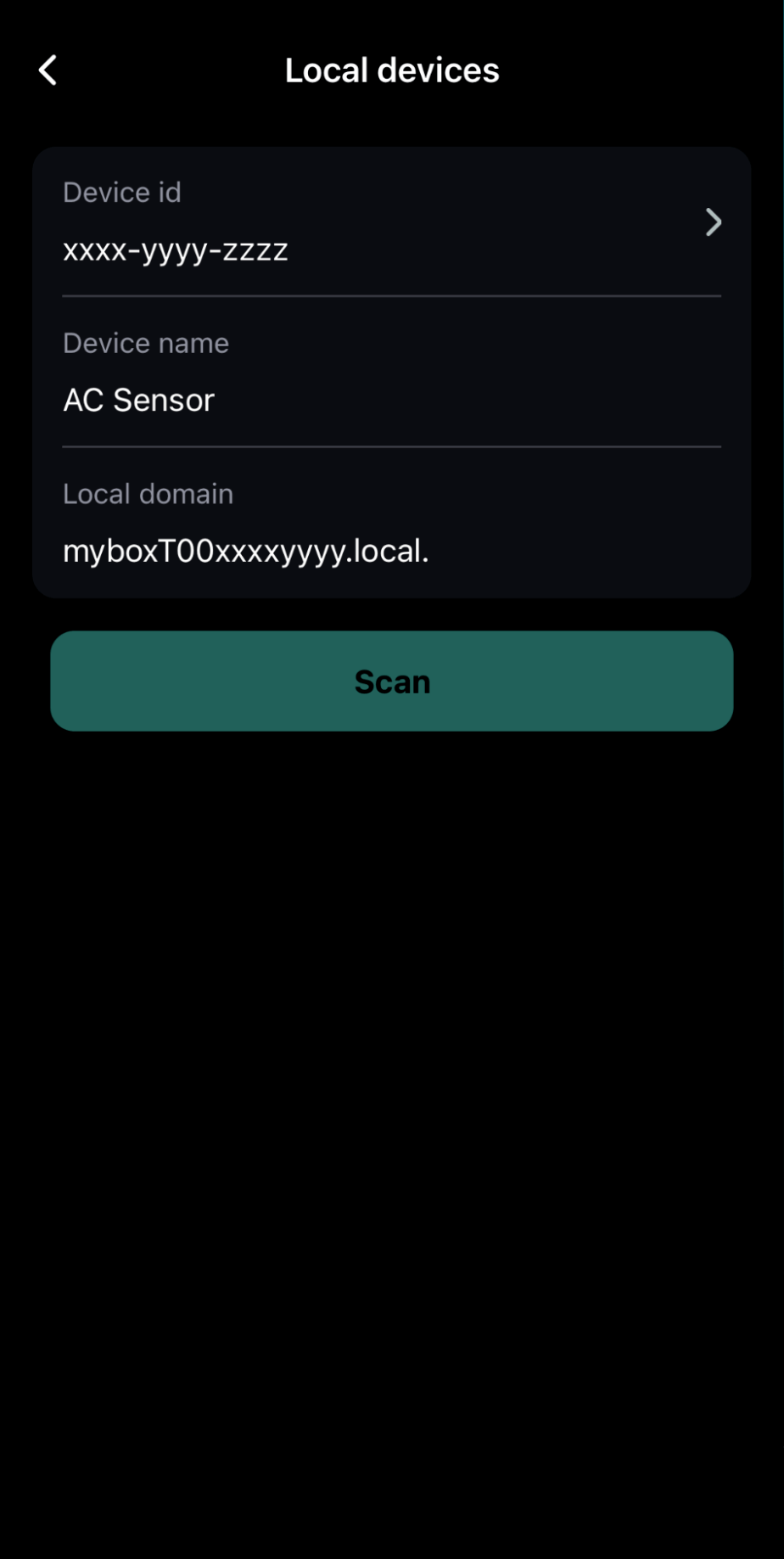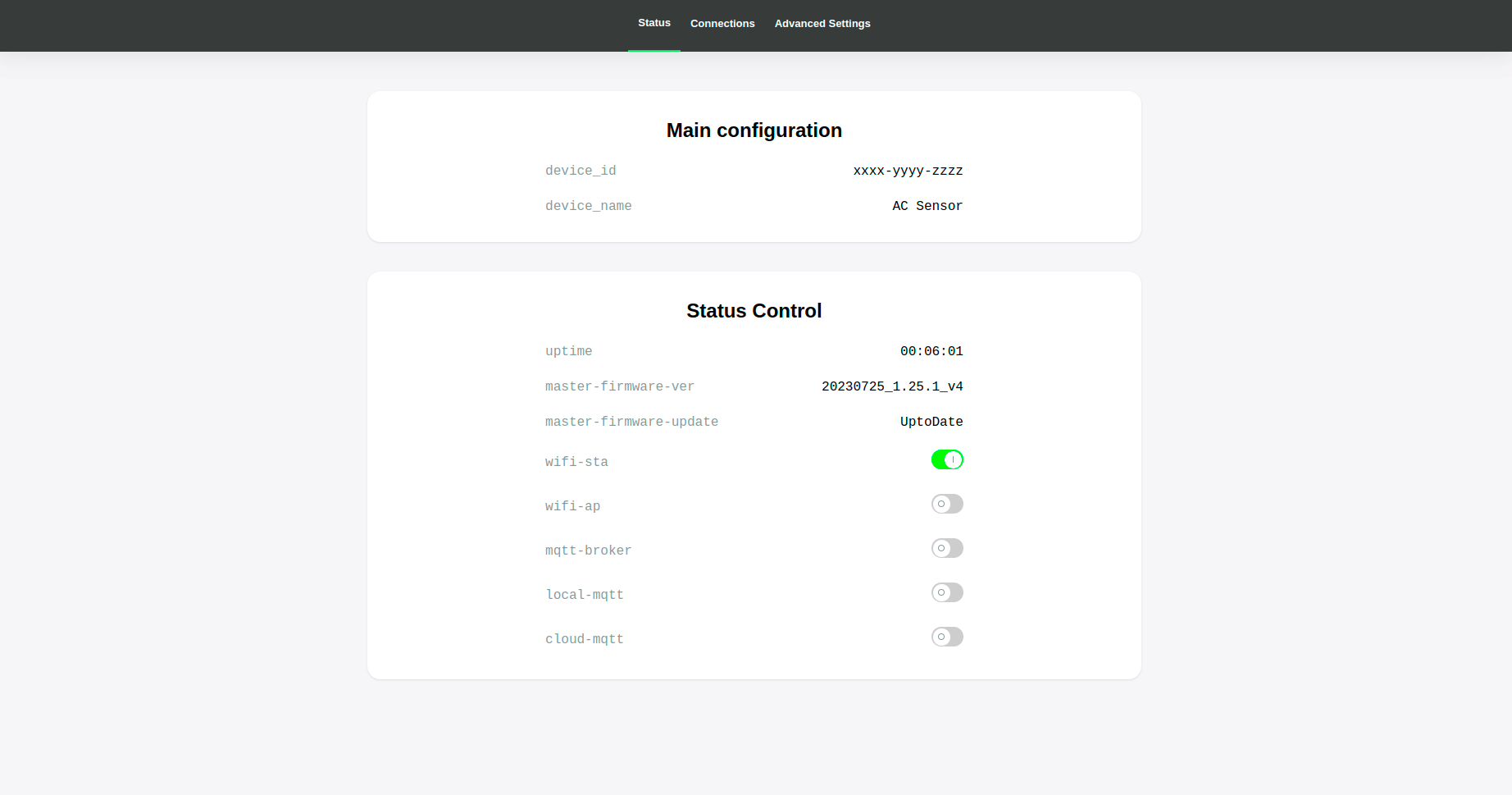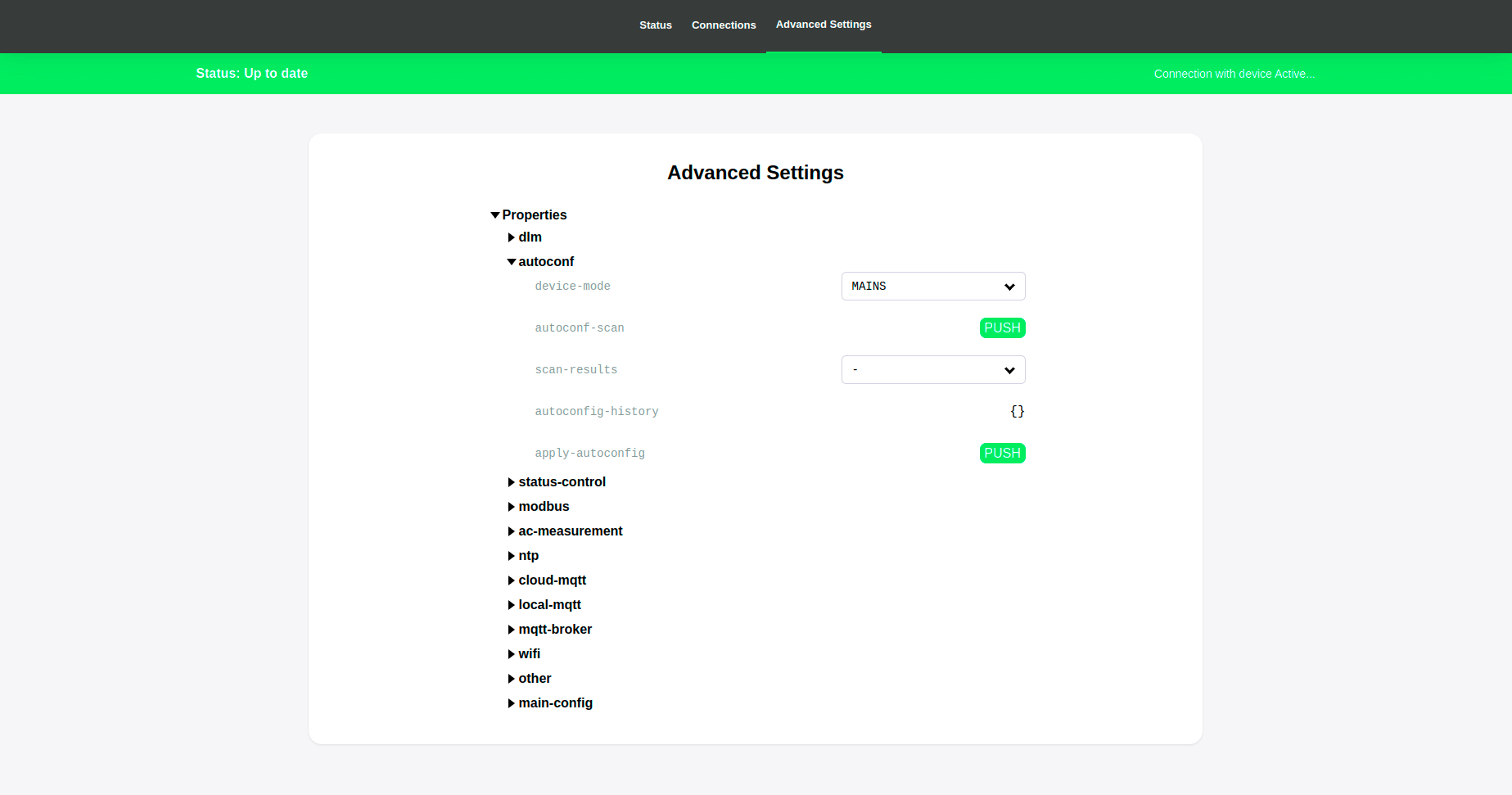 Tap the device id to access the list with the device's sensors.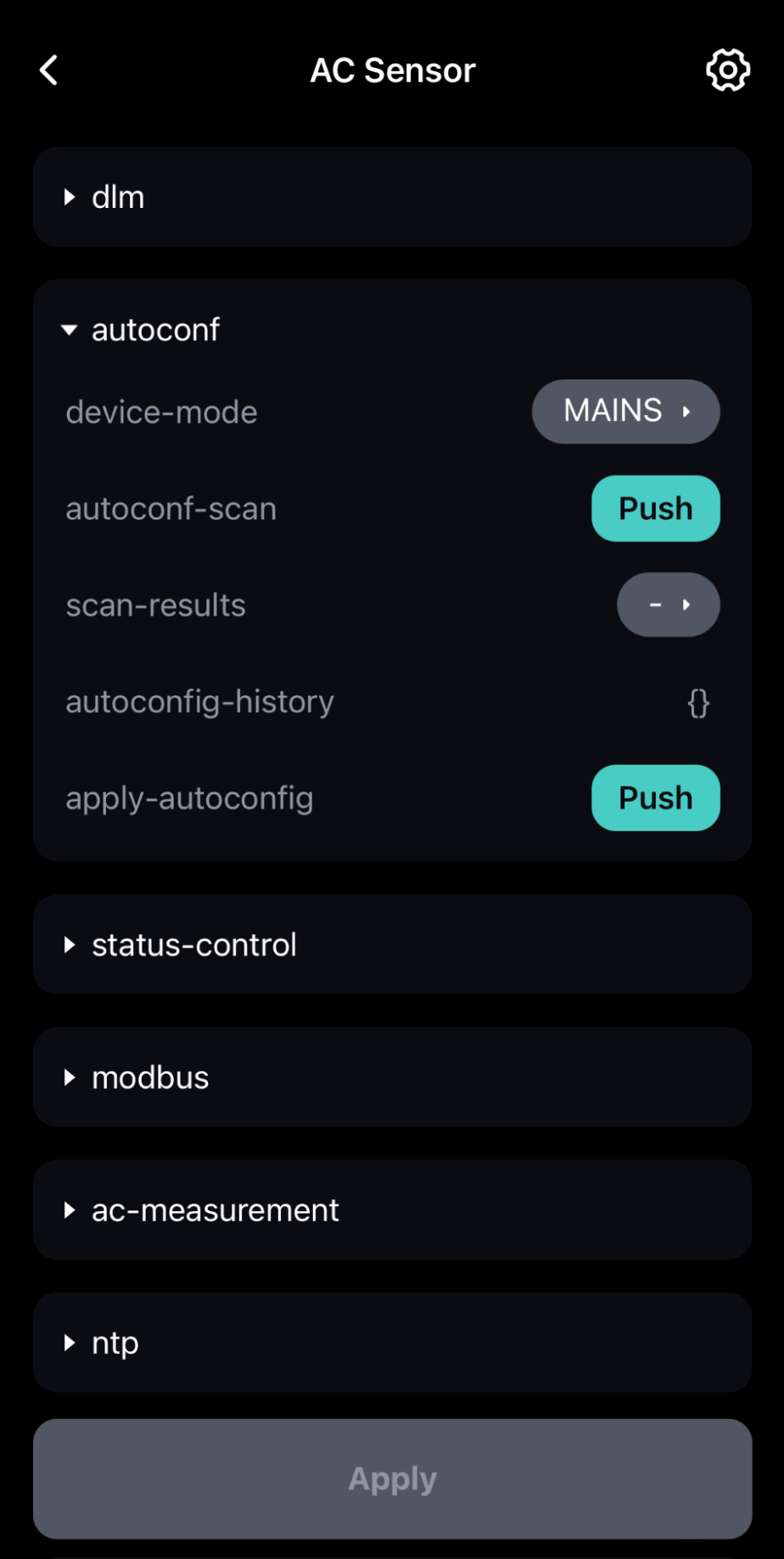 You can change sensors values, save and apply them. All changes are applied to the device after tapping the "Apply" button.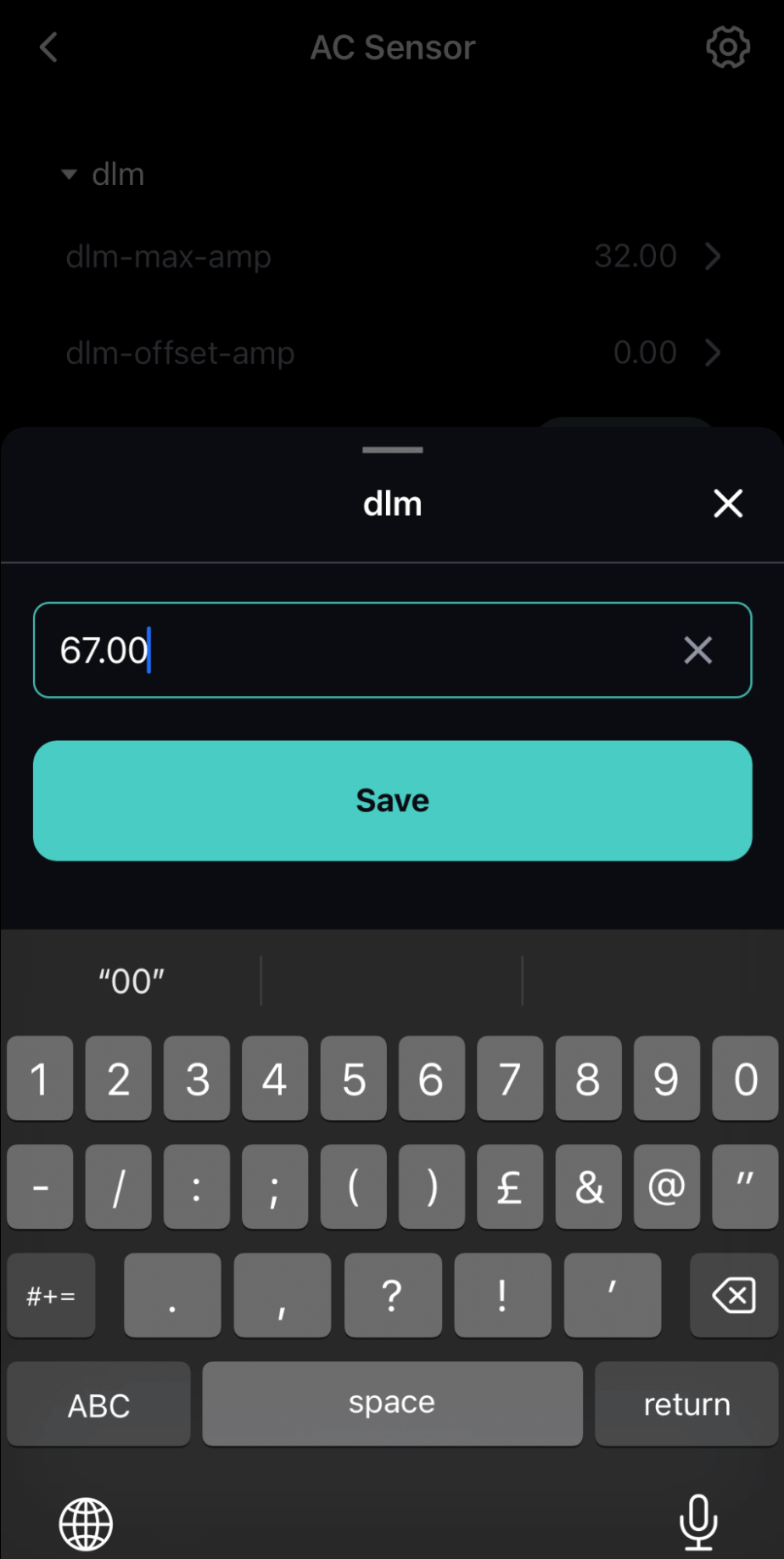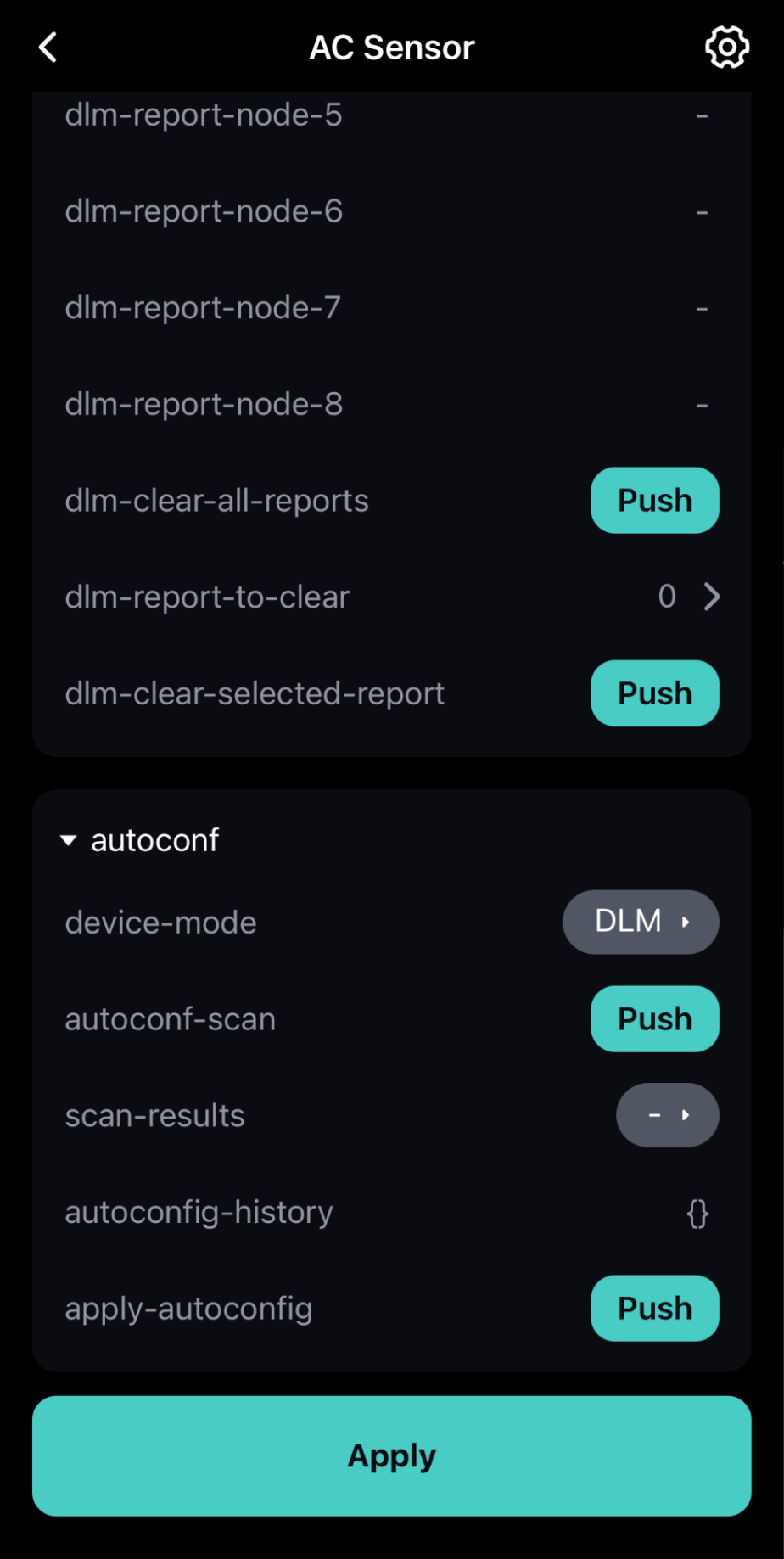 The user can rename the device by tapping the "Settings" button and entering the new name into the "Device name" input.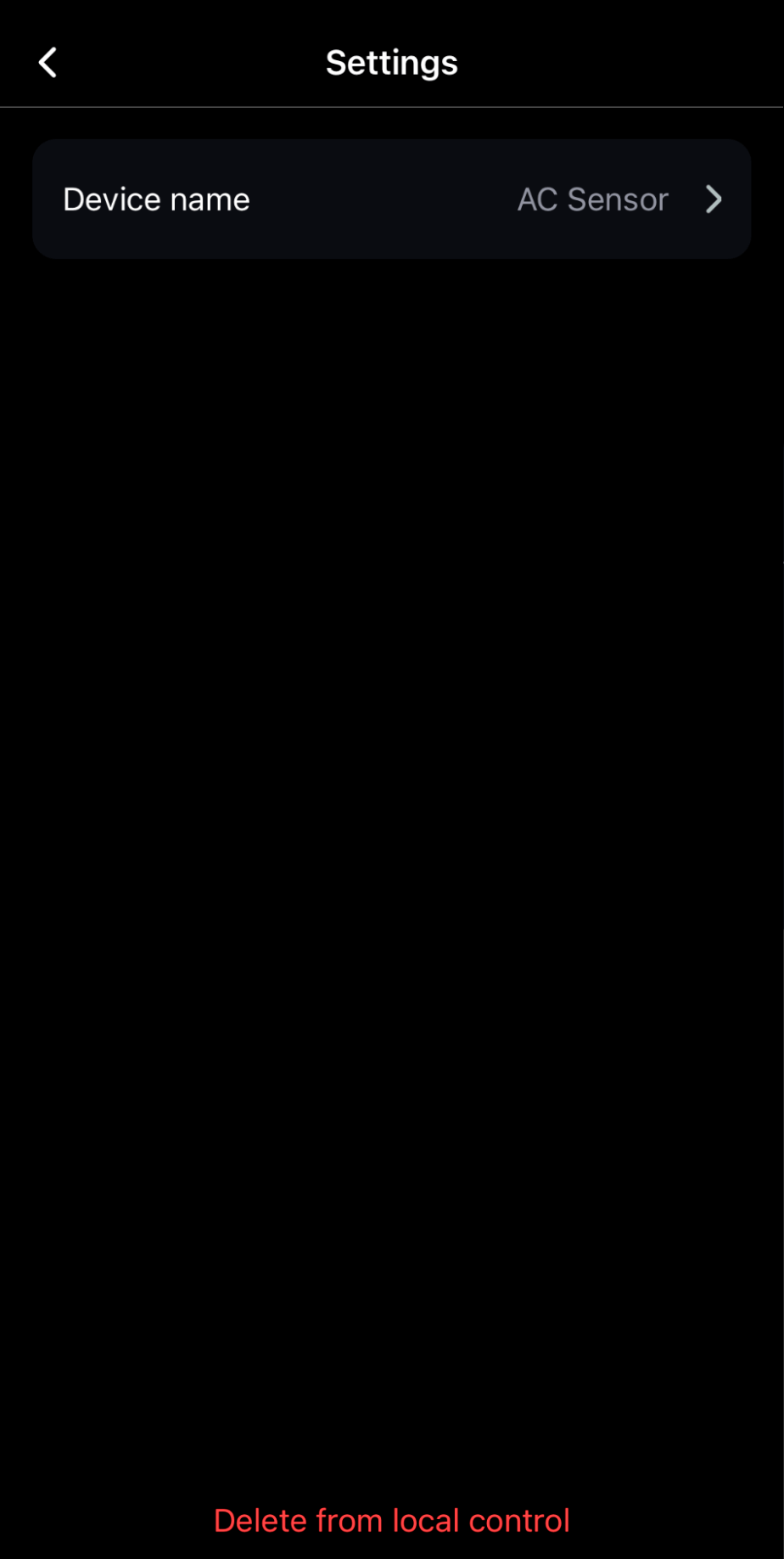 To delete the device from local control, tap the "Delete from local control" button. Even if you delete it, if you scan the network again, this device will be visible.
Note that the devices list is stored in local storage. It means you need to scan a network again to get devices after login out.