Mobile app interface updating
Developers of 2Smart Cloud devices can update the mobile application interface of their product at any time. These changes will take effect immediately after they are published on the platform. Device users will see the updated interface after the next launch of the 2Smart Cloud application on a mobile device.
The principle of working with the mobile application interface at the device support stage is the same as during the initial configuration when creating a new product.
The following will show how to add a new widget to the application interface. Other changes are made similarly.
1 - Click on the "Edit layout" link on the product page in the vendor's cabinet.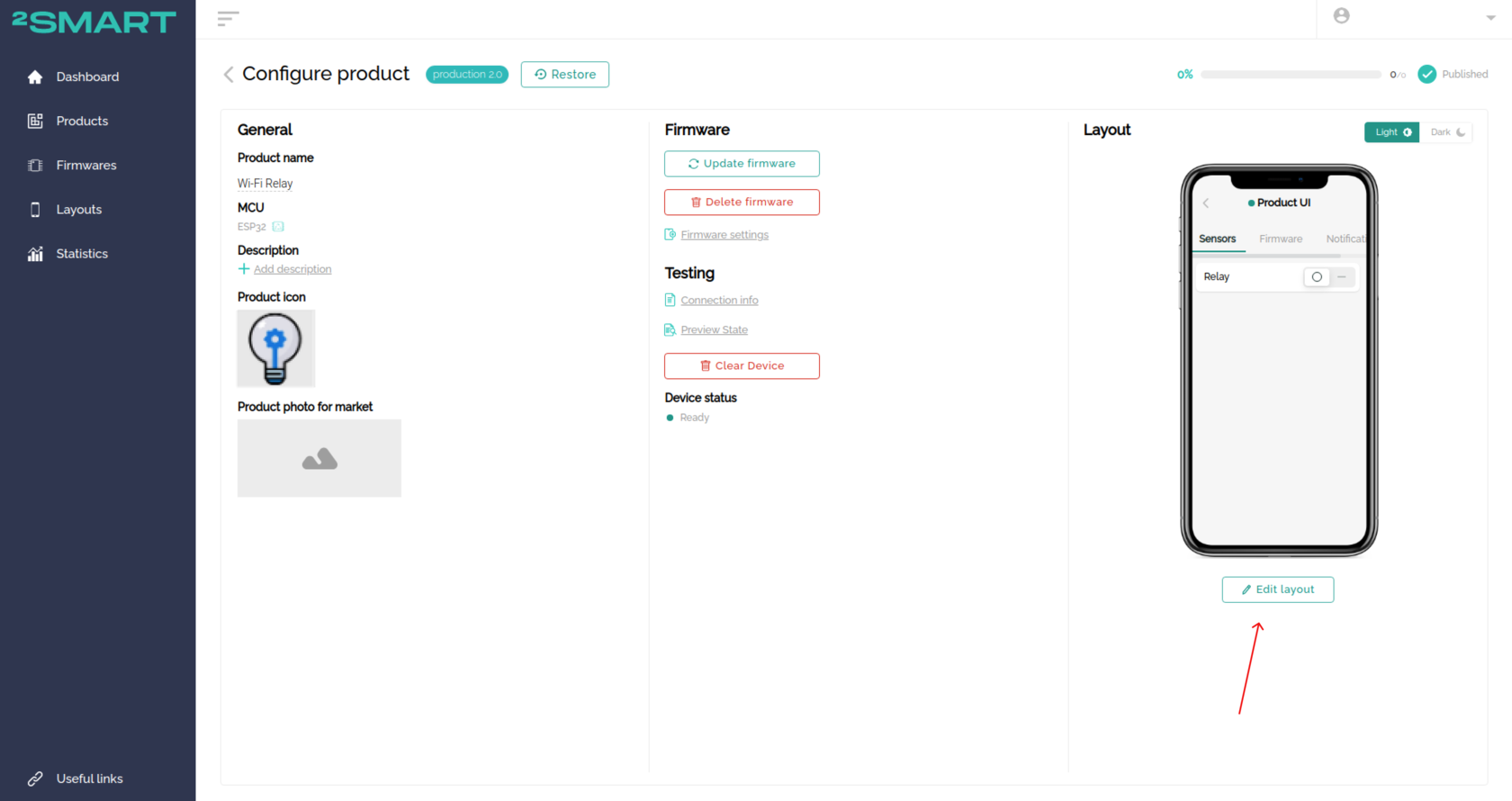 2 - Click "Add widget".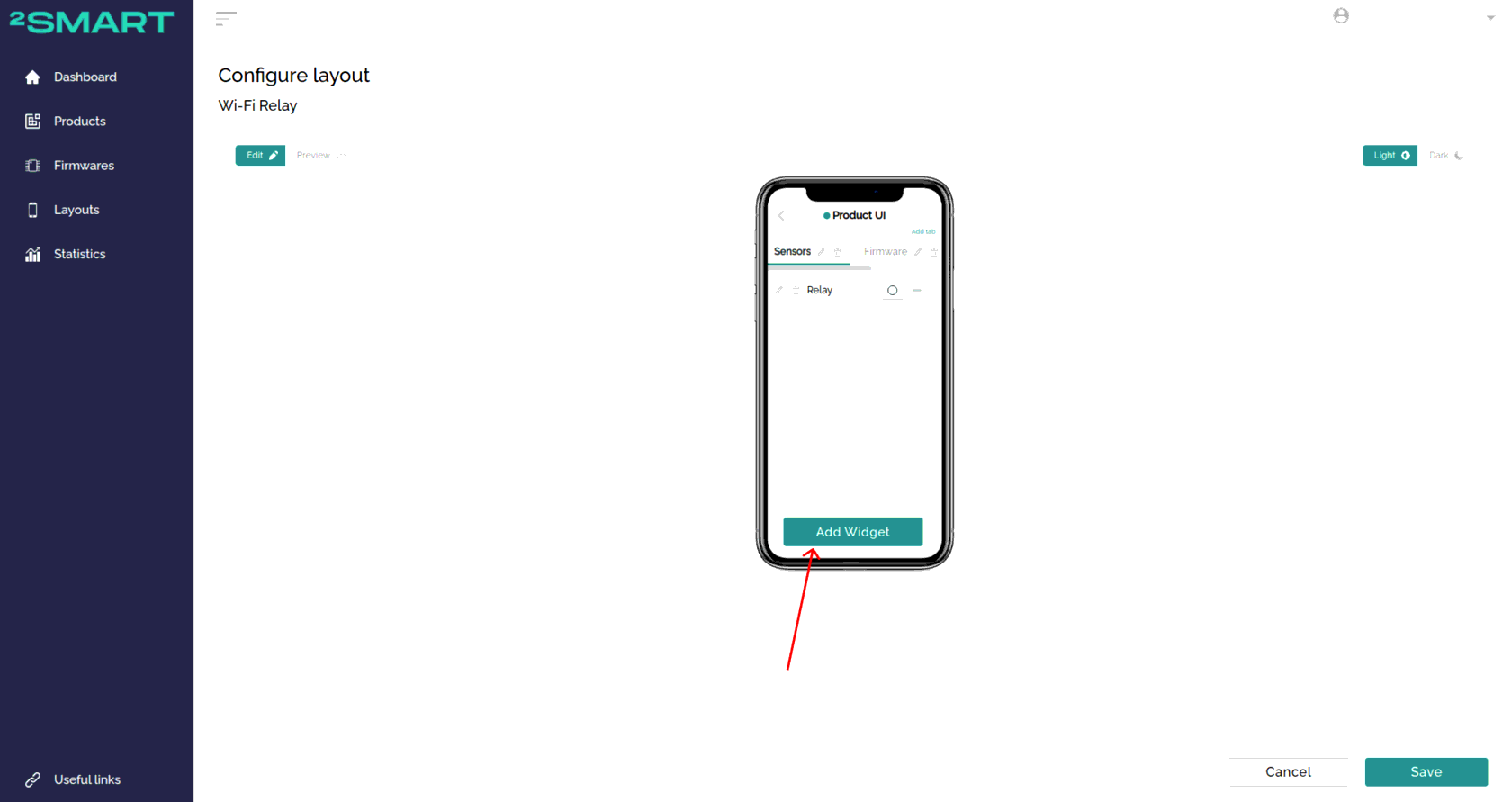 3 - Choose the widget. (In our case, it was "Number".)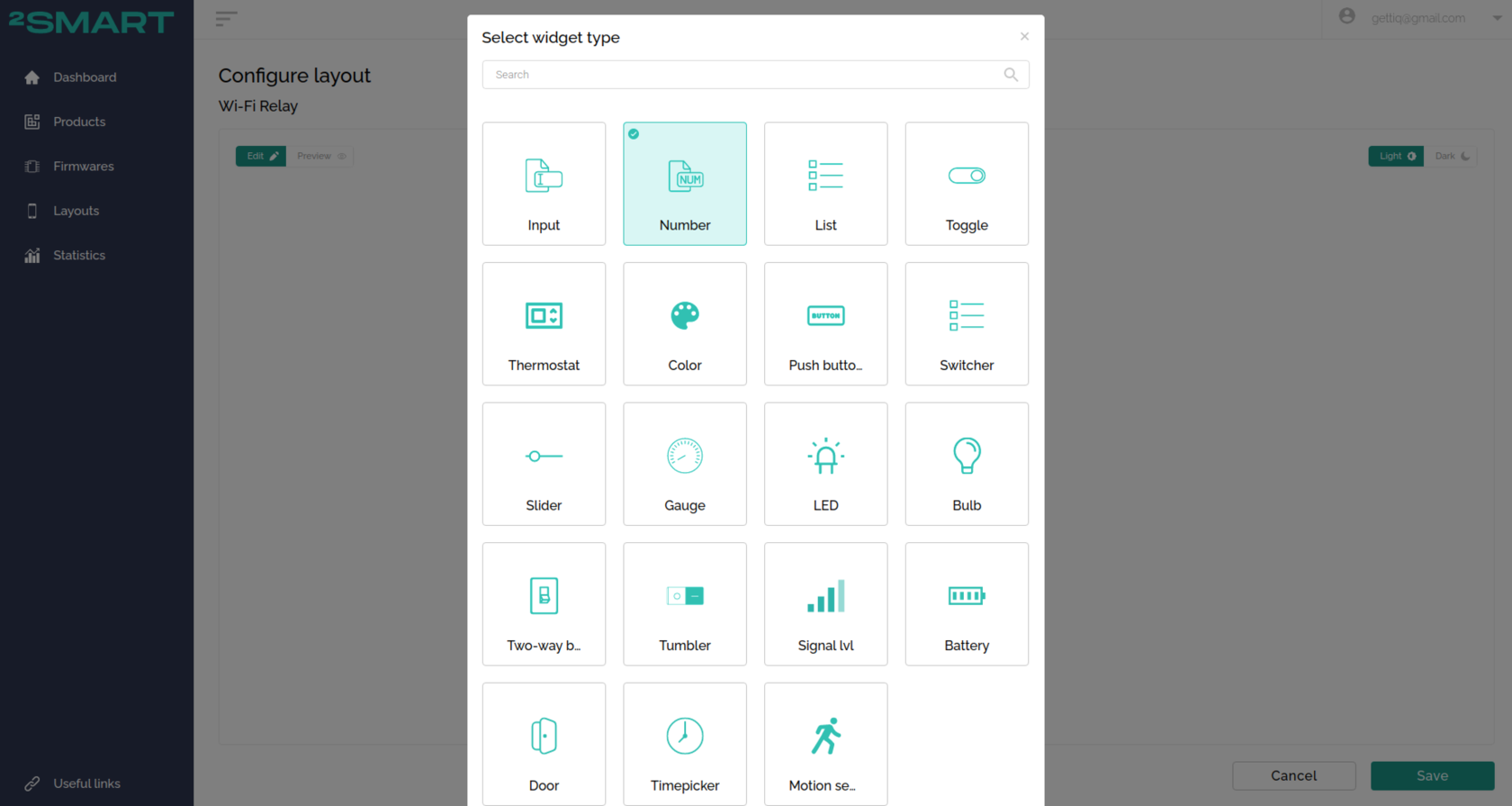 4 - Configure the widget.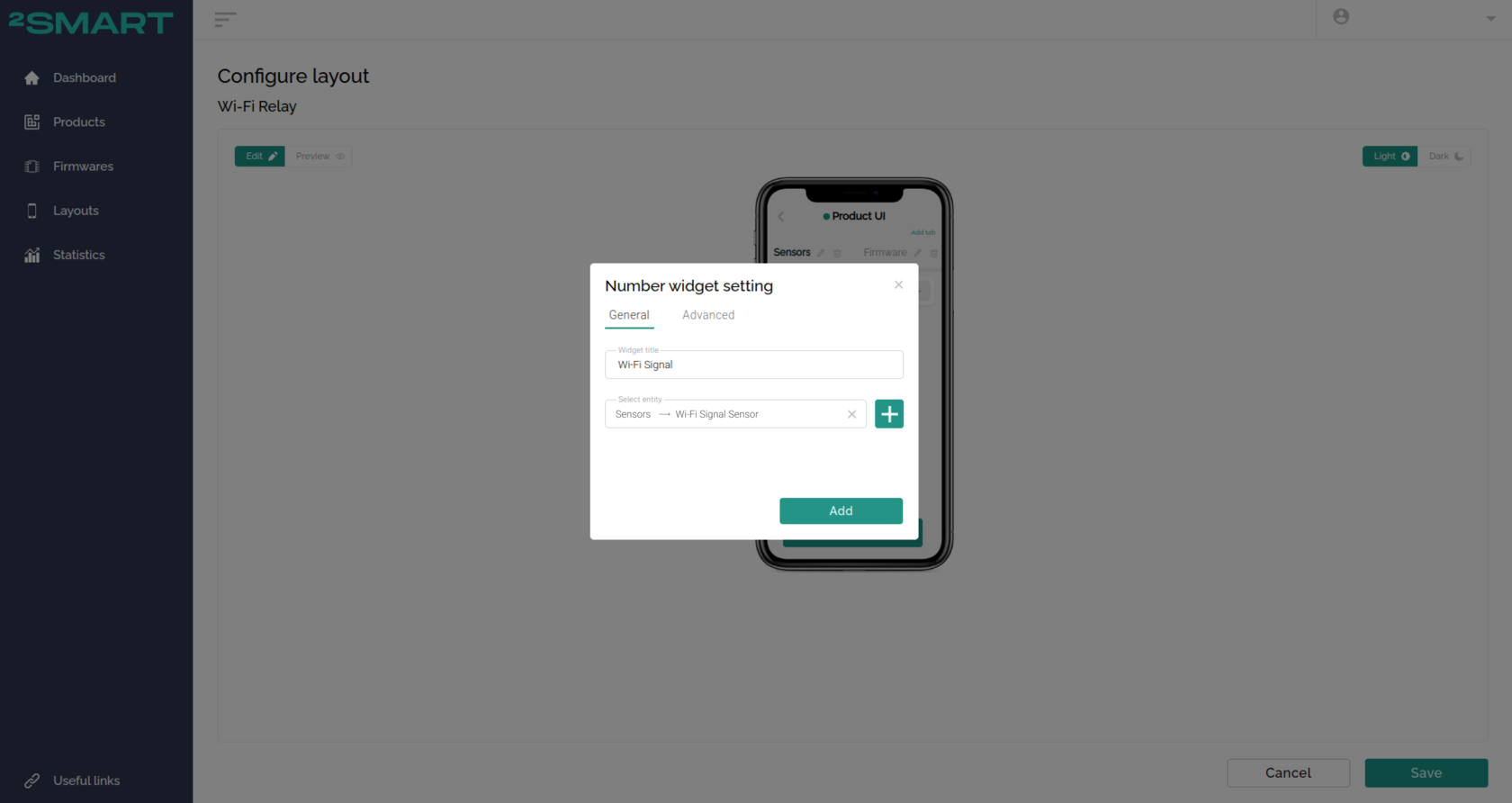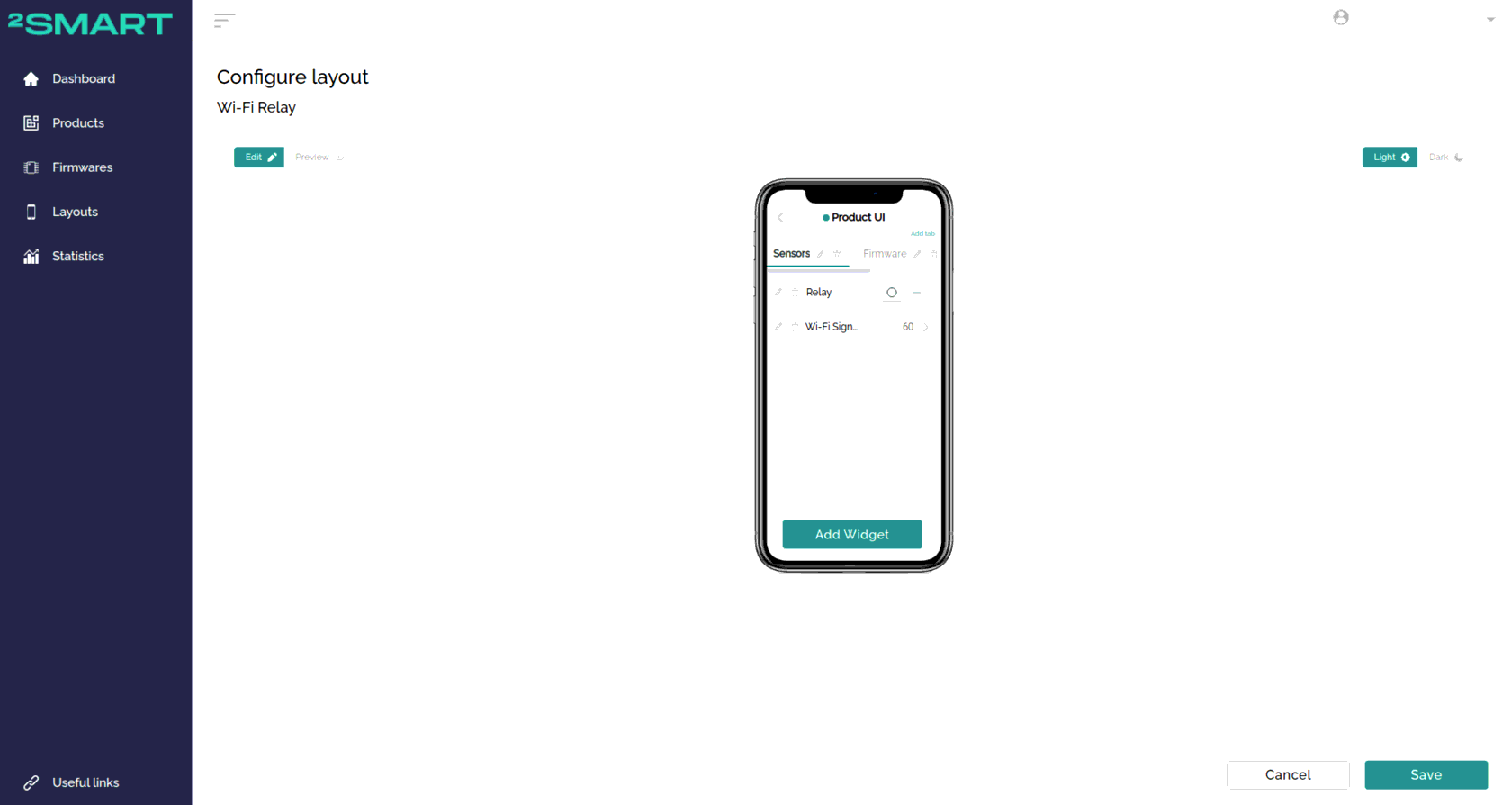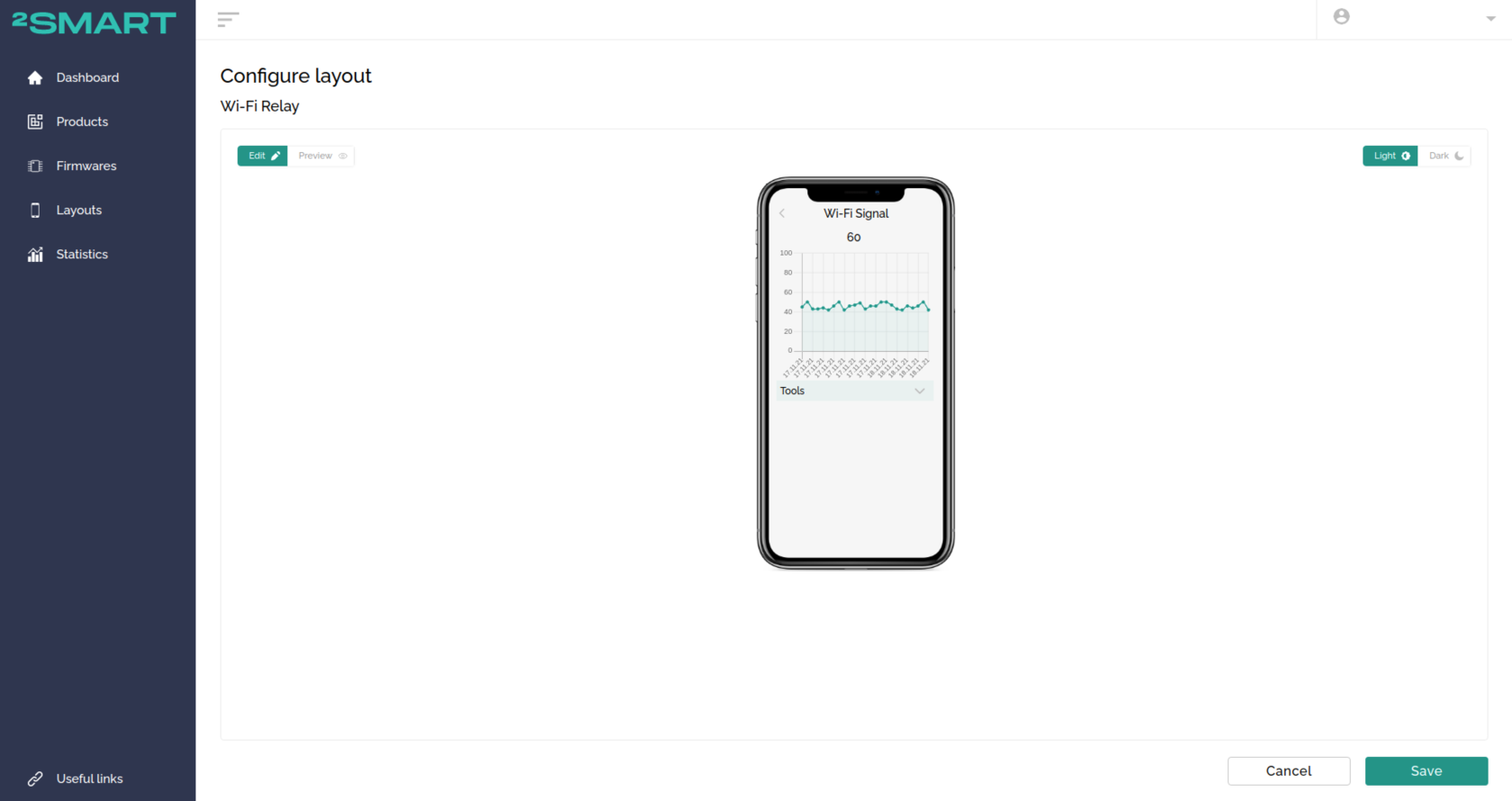 5 - Click "Save".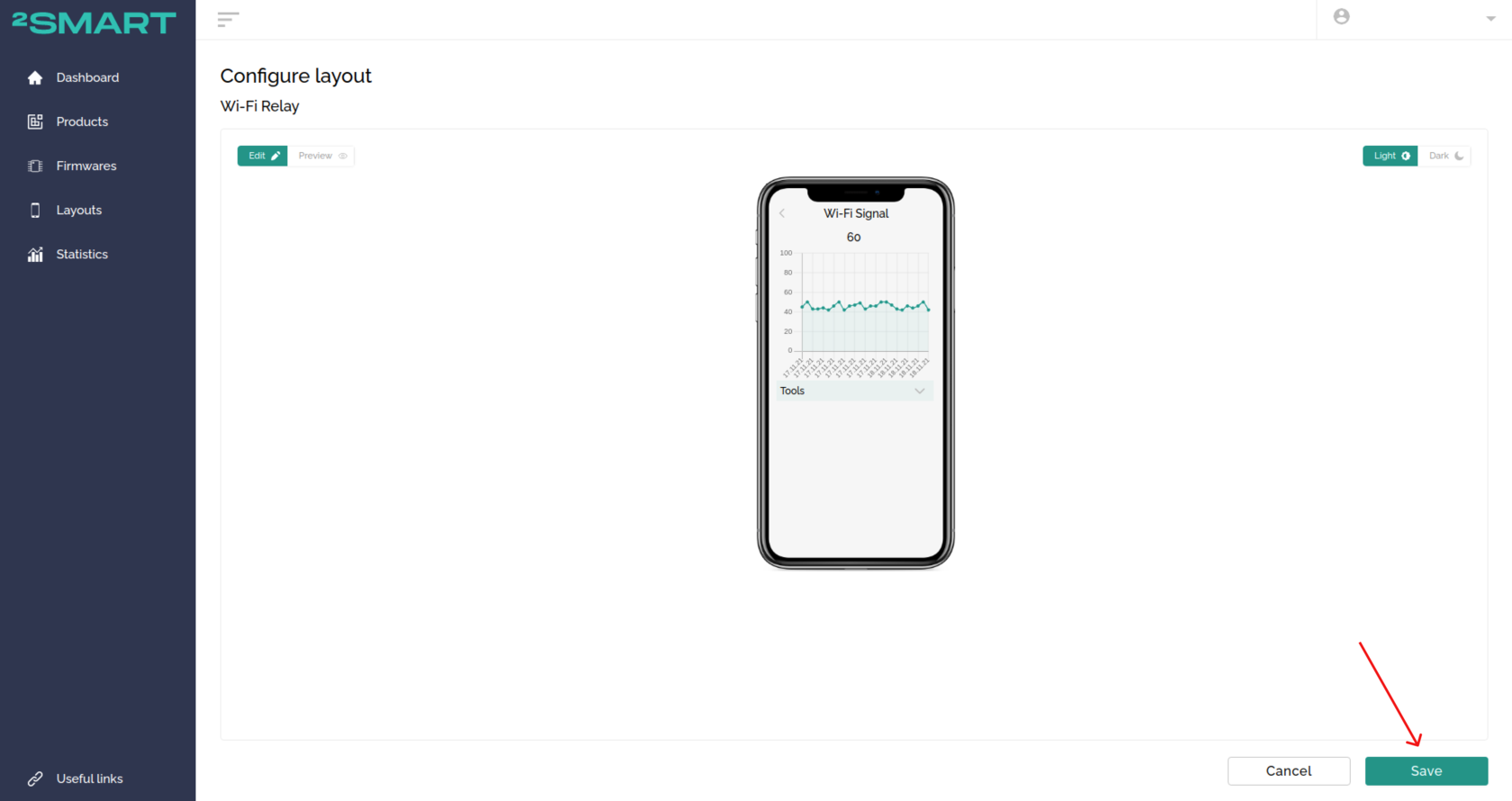 7 - Click "Publish".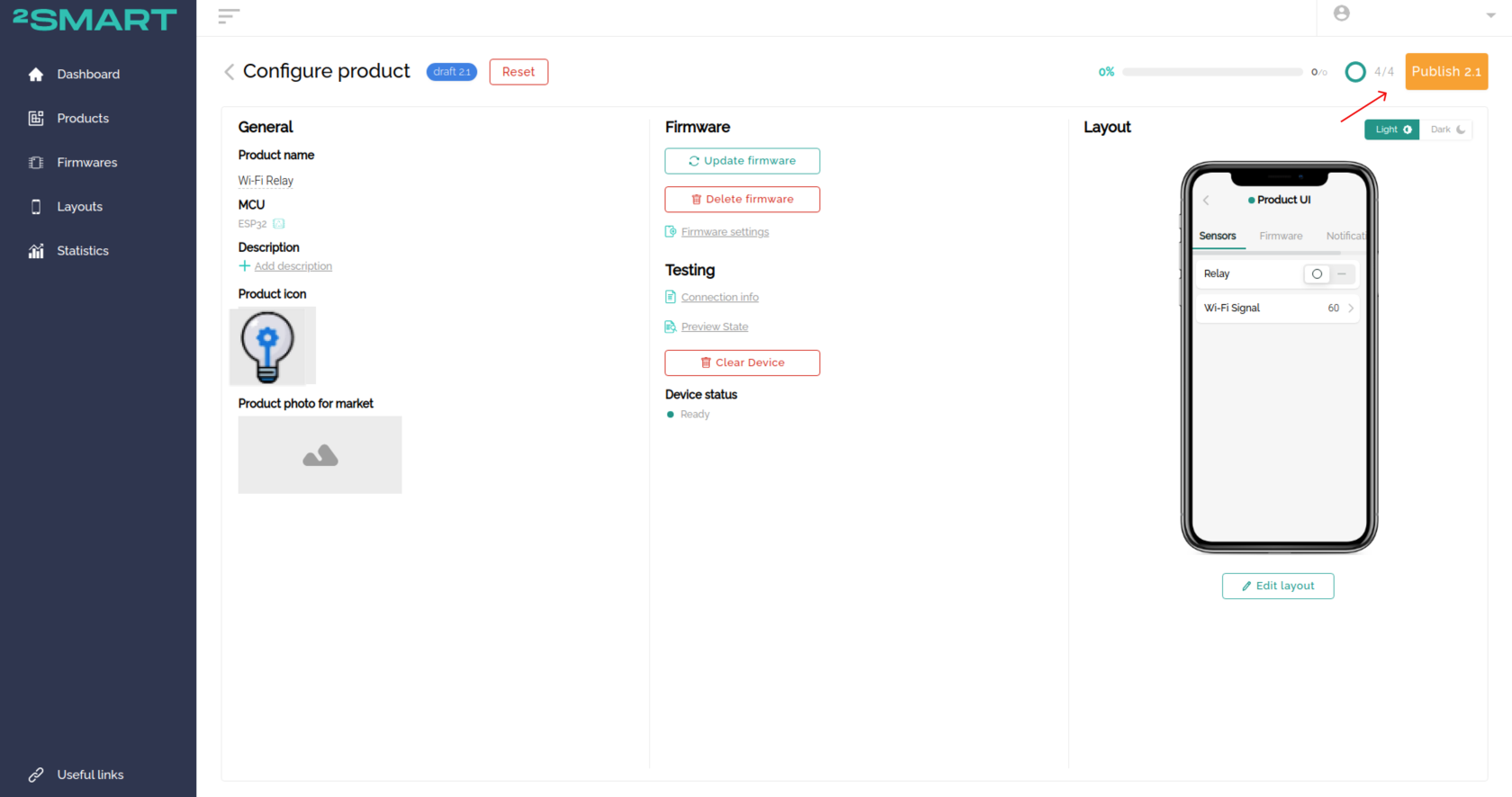 8 - Confirm the publication of product updates.