Step Six: Testing the prototype
Please note that you can remotely control the prototype when configuring the mobile application interface. The emulator on your monitor screen is interactive. The device responds to all commands, as when using a real mobile application.
However, we recommend that you test control of the prototype from a real mobile device. After configuring the interface, download the 2Smart Cloud mobile application (iOS | Android) and log in with the same credentials you used when registering in the developer's account. Your new product is already listed on the "Devices" screen marked "Test".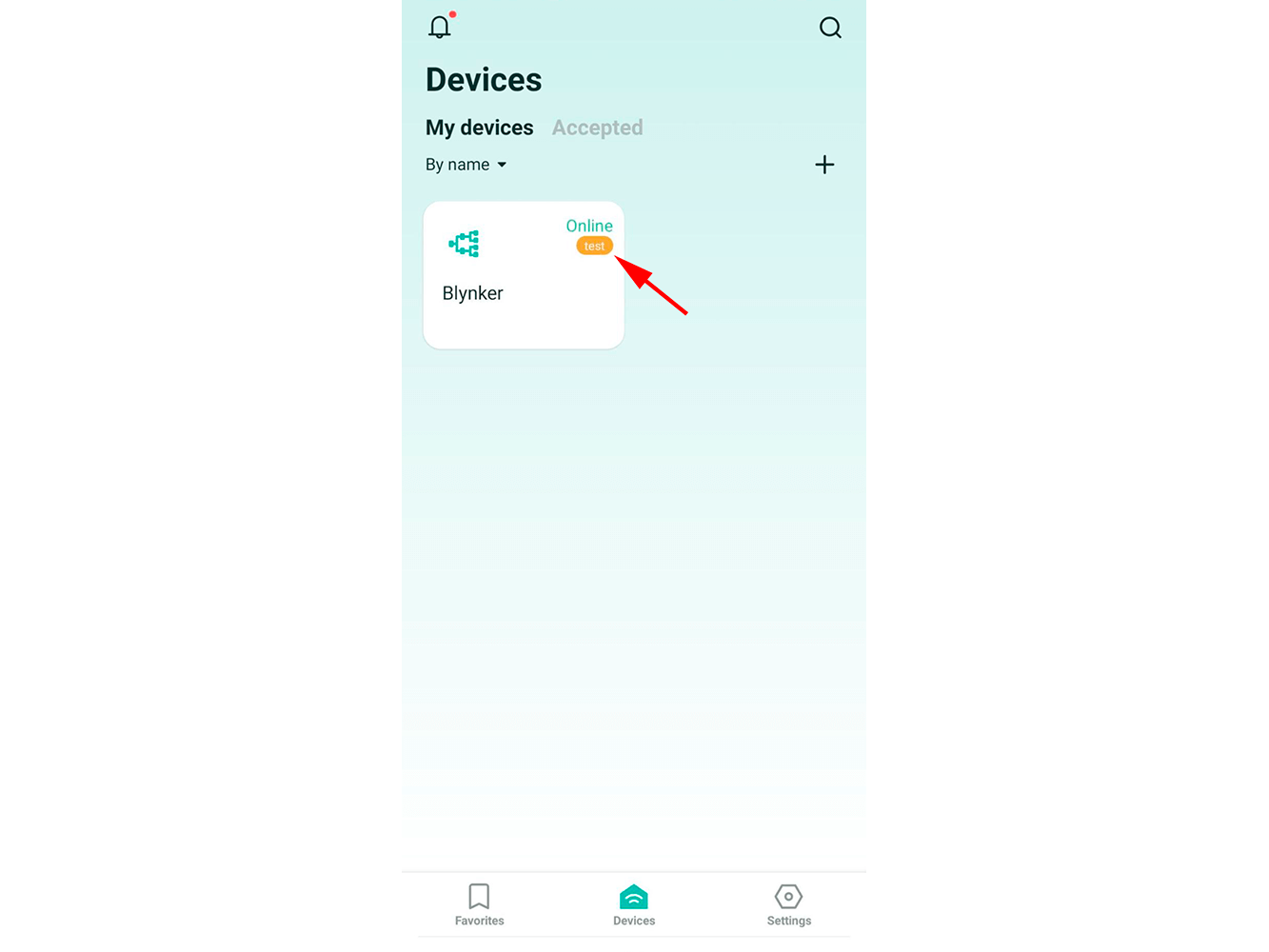 If you already have the 2Smart Cloud app installed and don't see the device in the list, restart the app.
Ascertain that your prototype is properly managed via the mobile application. Take note of the usability of each widget. Return to your account if necessary, select another widget to control a specific device function, and rearrange the widgets on the application screen. Restart the app on your smartphone to see the changes take effect.
After testing the device, return to your account to complete the last step — publishing your product on the platform.