Users
The User is the fundamental abstraction that represents the account on the platform. The User does not necessarily have to have a legal or natural person.
One individual can have several accounts on the platform. In this case, one individual will be multiple Users on the platform.
The User's primary identifier is their email address. The email address must be unique. Registering two Users on the platform with the same email address is impossible.
Any person can independently register on the platform for free. Also, a Super Admin or Administrator with the appropriate permissions can manually create "Users" on the platform.
There are no restrictions on the maximum number of Users on the platform.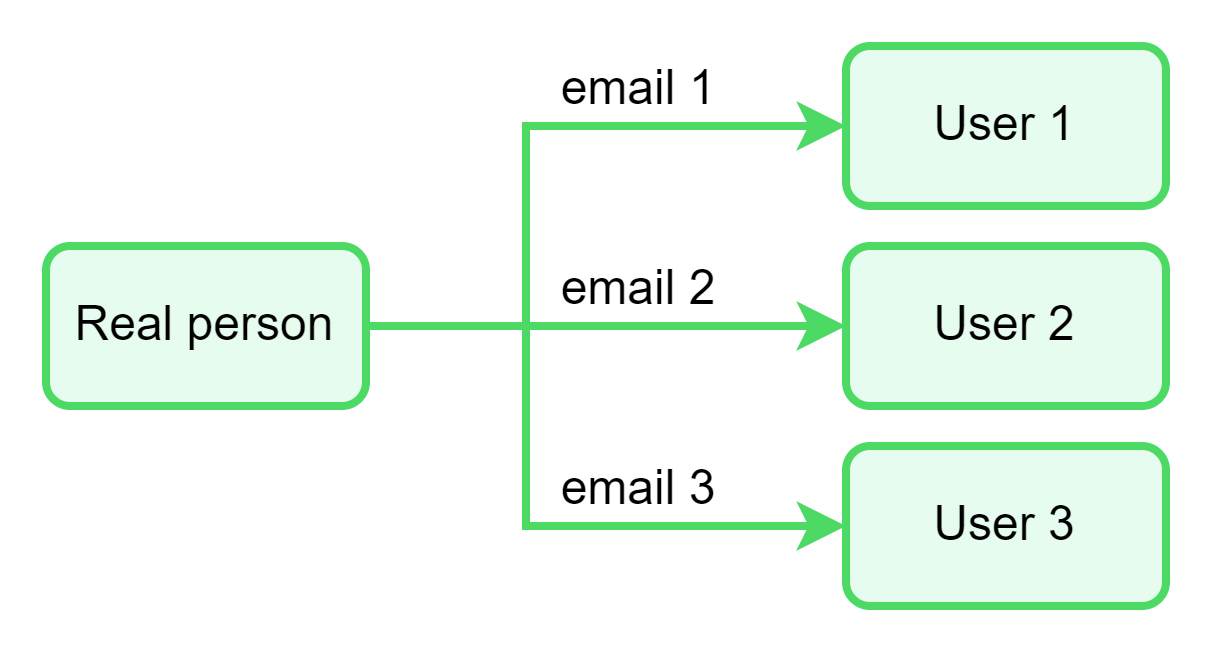 Description of practical interaction with Users on the platform in the section: ""Users" page".
The platform supports the ability to connect one User to several Companies. This is convenient because one User account can participate in several Companies.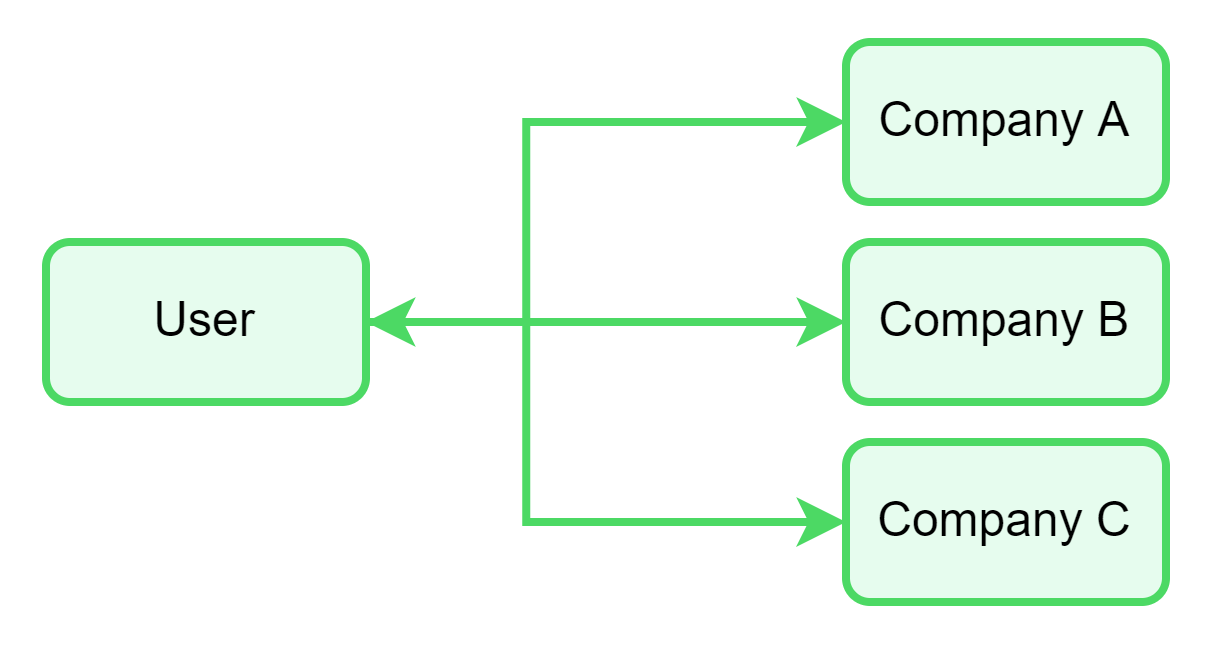 More information in the section: "Multiple Companies for one User".